Major cryptocurrencies such as Bitcoin, Ethereum, and Bitcoin Cash have observed an uptrend since the losses driven by the Corona pandemic in March 2020.
Since April, Bitcoin price moves exceed the Exponential Moving Average (displayed as red line in the chart below).
Now, will Bitcoin extend its uptrend?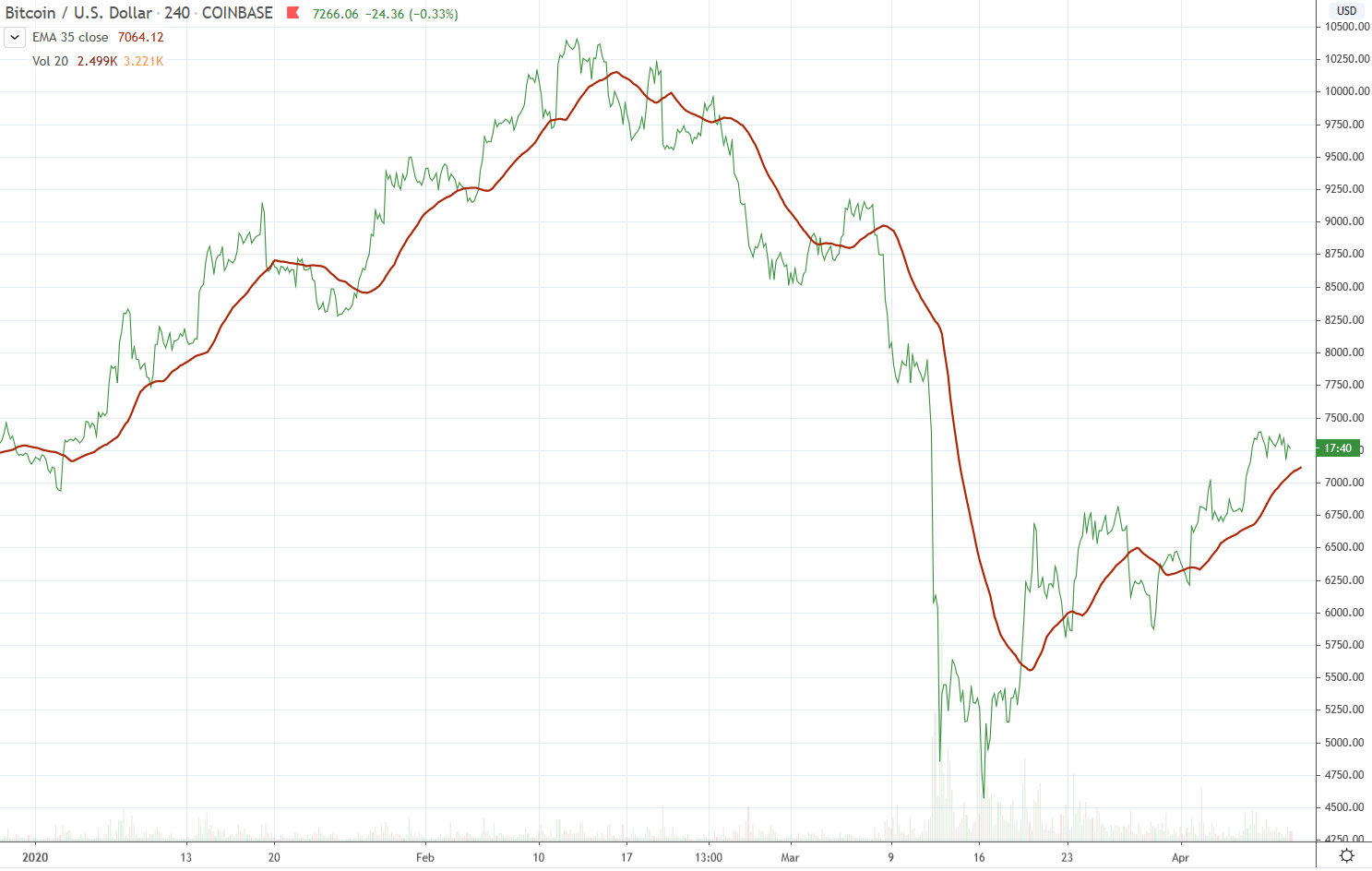 Is bitcoin up to a bull run like in 2019?
The majority of technical indicators on a weekly time horizon indicate a SELL.
However, alongside the price increases, our Bull Market Compass' crypto market sentiment has increased its bullishness for over 3 weeks.
The level of bullishness of our crypto market sentiment on a weekly time horizon is now on the same level as in March and April 2019 – when a major bull run started. Back in 2019, Bitcoin's price increased from $3.500 to over $10.000 in 3 to 4 months (see next price chart).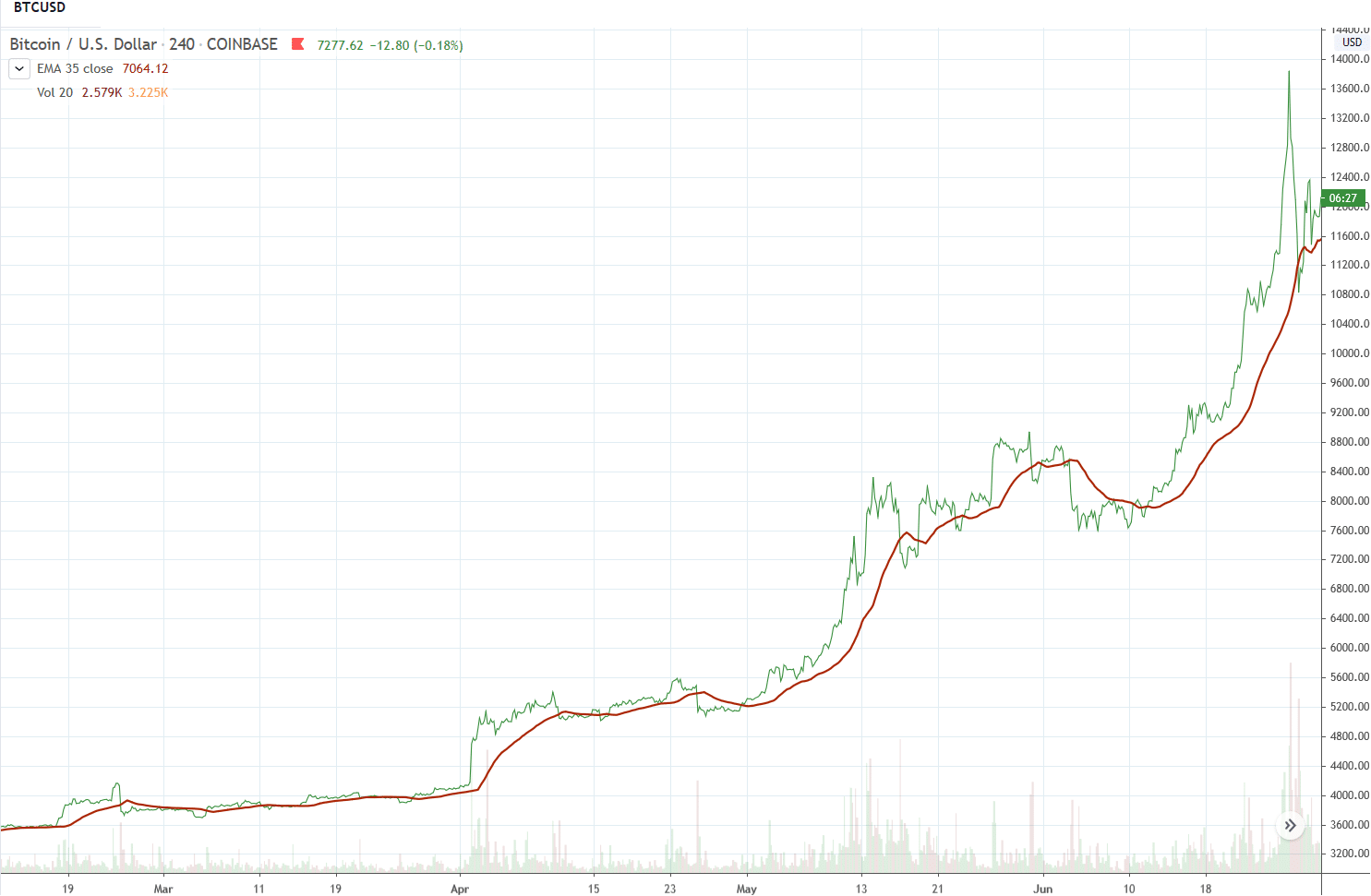 Short term bullishness
Does this mean, a new bull market is now imminent in the crypto market like in 2019? From the perspective of our Bull Market Compass – catering for long-term investors – it is too early to tell.
However, from a more trading oriented point of view, the confidence of bullishness on a weekly time horizon is now very high – around 80%.
Another analyst also says "Bitcoin price is back in a positive zone". Therefore, further price increases in the crypto market may be seen in the days to come in case bullishness does not break down.
The Corona pandemic might strike back
The case when bullishness in the crypto market breaks down may be provided when the stock market collapses again due to the Corona pandemic – and the crypto market starts to correlate again like in March 2020. This view is shared, for instance, by this article.
People "are starting to get anxious and nervous since they believe that with a global recession underway, Bitcoin might fall again".
Longer-term oriented investors should stay cautious.