State of the market
A quick update from CryptoCaptain: Not much has been going on pricewise in recent weeks' crypto markets. Price and sentiment have been undecided between bull and bear. Rate hikes in the US are on the horizon to counter high inflation. This is typically bad for both equities and crypto. But the questions is, whether it has been already priced in. In case it is, there might be even the possibility of some upside potential. Consistent with this idea, sentiment has been becoming a little bullish in the last days. And onchain metrics hint also to some upside potential as whales are said to increase their holdings, transfers to cold wallets have increased, and the Bitcoin hash rate is at an all time high. Let's wait and see. CryptoCaptain's algos will keep you posted (in case you are a member) once they identify a good opportunity. Sign up now for peace of mind! Meanwhile, I'm spending my time to work on new exciting algos. Stay tuned.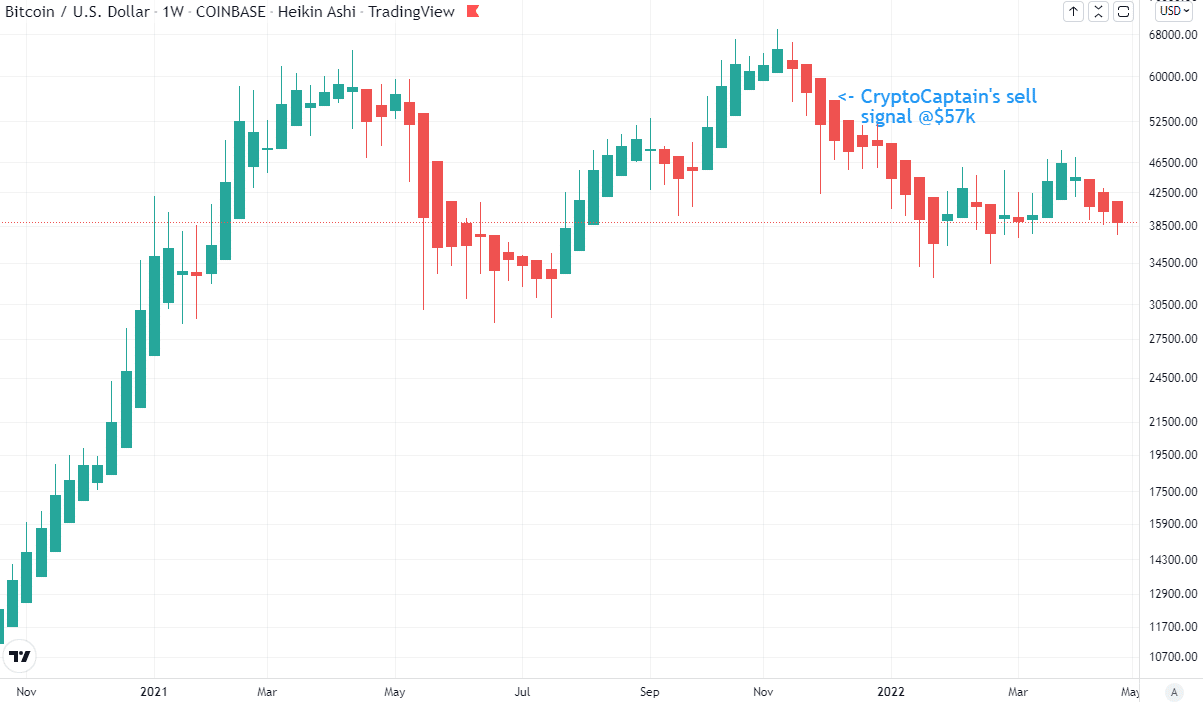 Weekly Bitcoin chart with Heikin Ashi candles (source: Tradingview.com)
What is the market sentiment?
During April 2022, the crypto market sentiment was pretty much undecided between bull and bear. Now, it has started to shift towards bullish. But wait, this is not a signal to buy. Our algorithms take into account many different factors. Subscribe to learn more.