Bitcoin and the crypto market are fighting resistance and continue their sideways trend. CryptoCaptain uses boring market times to develop new industry-leading quantitative investment products to deliver on our mission of making accessible hedge-fund invesment approaches for everyone. Read the interview with our co-founder.
State of the market
The crypto market has been pretty boring recently. Weekly Bitcoin Heikin Ashi candles have switched between red and green for some time and no clear direction has been observed (see chart below). At least the sentiment has made some upticks recently. Retailers interest in crypto is at a low. Is that already a buy signal? Not yet in my opinion. Nobody can predict whether Bitcoin can overcome the current resistance at $44k soon. Demand and buying pressure seem not very high. And some analysts even assume Bitcoin to hit $21k (old ATH) before it can and will go higher again.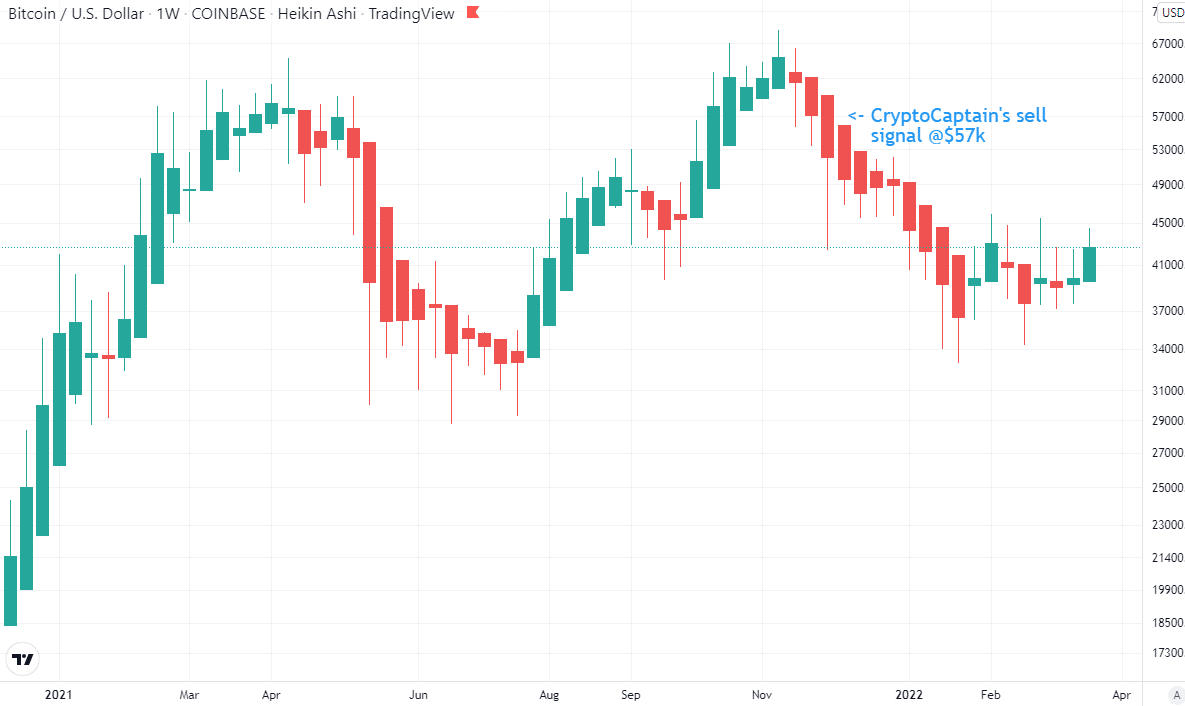 What is the market sentiment?
CryptoCaptain's crypto market sentiment continues its path in bearish territory. Recently it started to uptick a bit. But, I'll wait until the sentiment clearly shifts before becoming bullish. Personally, I believe in crypto and the next bull market will come – at some point in time. The narratives of crypto have not changed and adoption will continue. CryptoCaptain's AI will notify its members once the probabilities are in the bulls' favour. In case you want to relief yourself of getting your entry into the market right, our signals for mid-to-long-term crypto investors will help give you valuable assistance. Sign up now for peace of mind!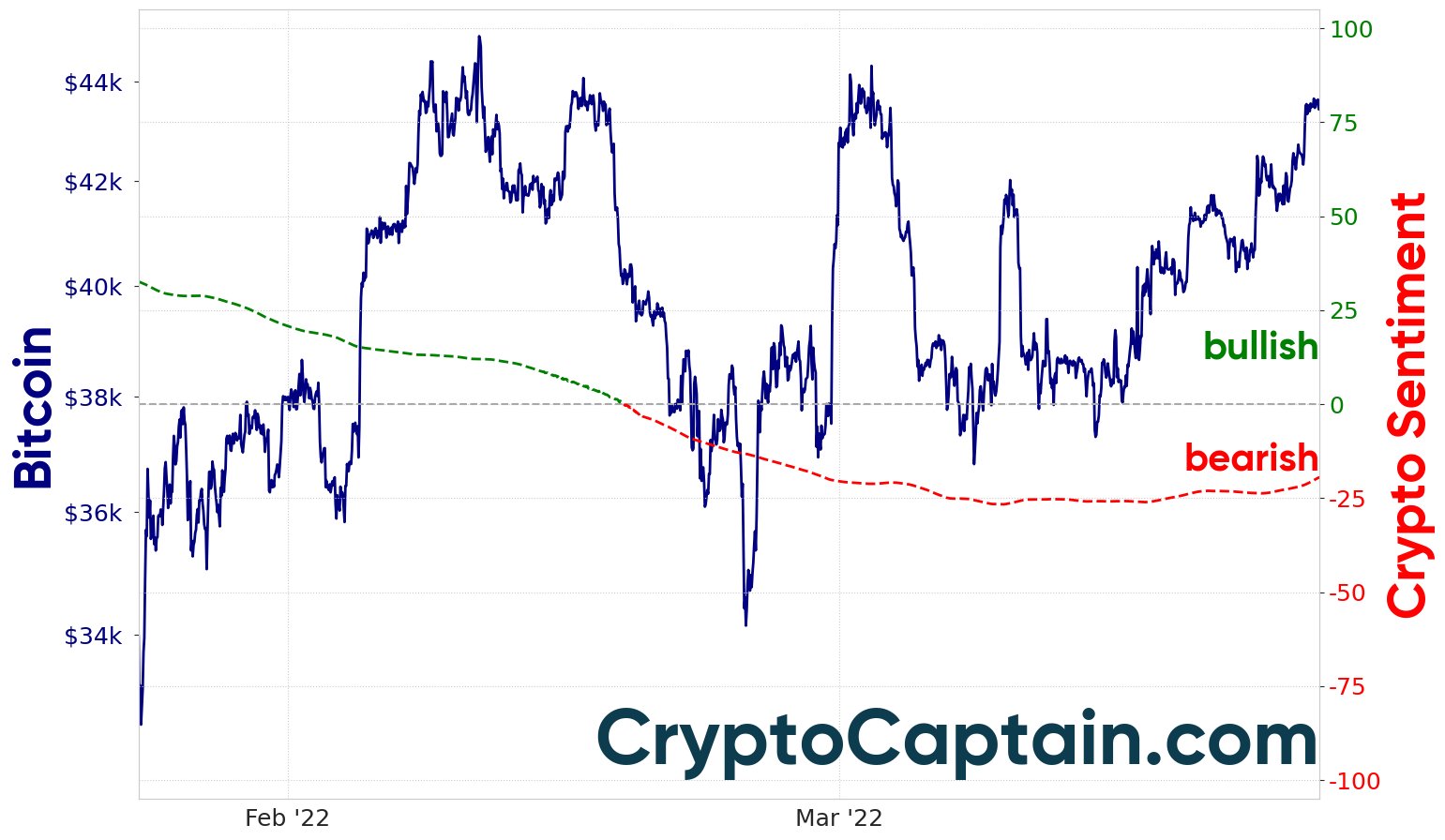 CryptoCaptain is Working on New Hedge-Fund Style Products for Everyone
Instead of posting weekly market updates while the market heads sideways, I'm currently working behind the scenes on a fully quantitative and systematic system for dynamically selecting the most rewarding crypto coins. Early results are very promising. This system is part of our mission to make available hedge-fund style investment approaches for everyone. Stay tuned!
CryptoCaptain Interview
In case you understand German, please find our latest interview of CryptoCaptain's co-founder here: CryptoCaptain 10 Fragen an den Gründer Achim Klein (fundscene.com)