Bitcoin is up 5% in the last 24 hours and up 15% in the last 72 hours reaching a record high of 15,9K USD – a price last seen during the bull run of 2017.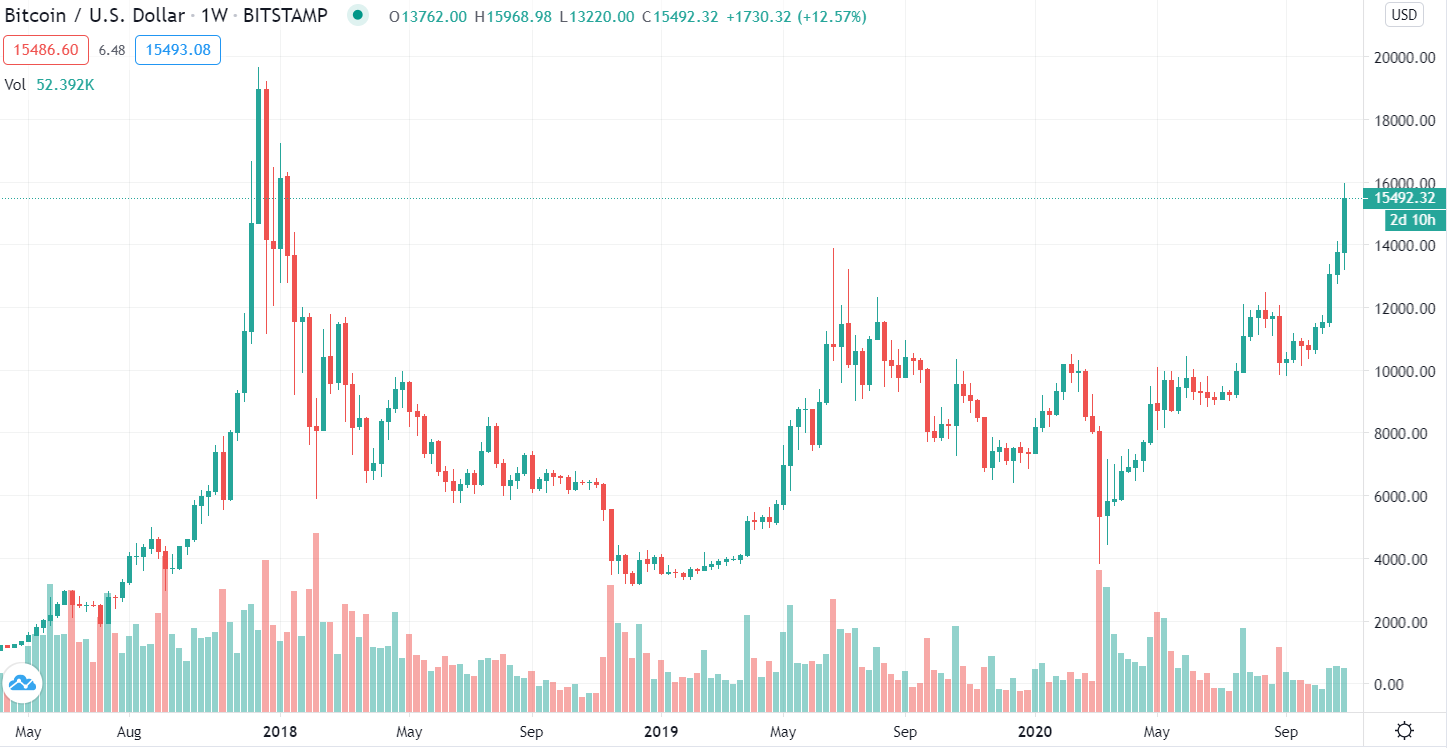 A possible explanation for the recent price surge could be the increasing odds of a Democratic US president. Recent election outcomes in Arizona, Wisconsin, Michigan, Georgia, and Pennsylvania tilted the scales in favor of the Democratic nominee and now a Democratic victory is almost imminent.
Prominent crypto investor Michael Novogratz believes that the election outcome will support higher crypto prices in the near future. He said on Wednesday, that he expects less fiscal and more monetary stimulus in the US in the coming year as a result of a Democratic US president and Republican-controlled Senate, which is "good for crypto".
Another factor pushing the price of Bitcoin higher recently is a move by PayPal that would allow its users to buy and sell Bitcoin directly from their PayPal account. The possibility of 350 million new adopters of Bitcoin pushed the cryptocurrency 6% higher in the 24 hours following the announcement.
Some skeptics believe that the recent price action in Bitcoin was the result of retail investors' fear of missing out (FOMO), which would be a sign of the Bitcoin bull run nearing its end. Google Trends data, however, shows that retail investors' interest in Bitcoin is far lower than the levels achieved in December 2017 suggesting further upside potential.

Looking at the technical side we observe a clear upward trend.  According to TradingView's technical analysis, 19 of the 28 technical indicators are signaling "buy" while only 3 of the technical indicators signal "sell".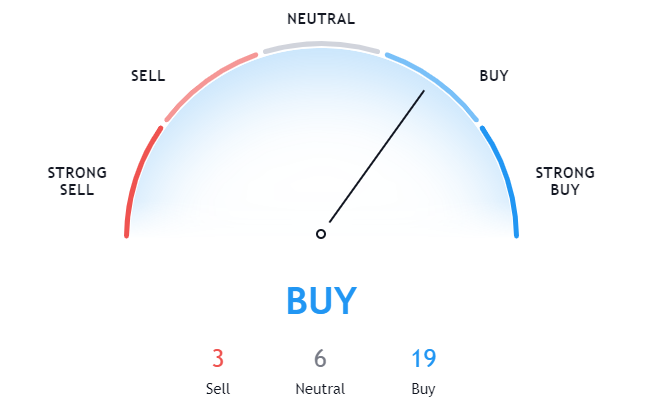 Further upside potential is also supported by our gauge of the cryptocurrency market sentiment, which has been increasing since April 2020 and still remains in a healthy bull market territory.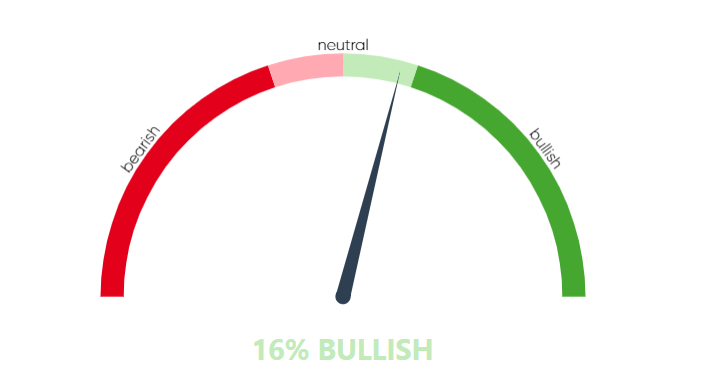 The Bitcoin futures market is also supportive of the current Bitcoin trend. According to skew. the total open interest in Bitcoin has been steadily rising over the past month reaching $3,5 billion.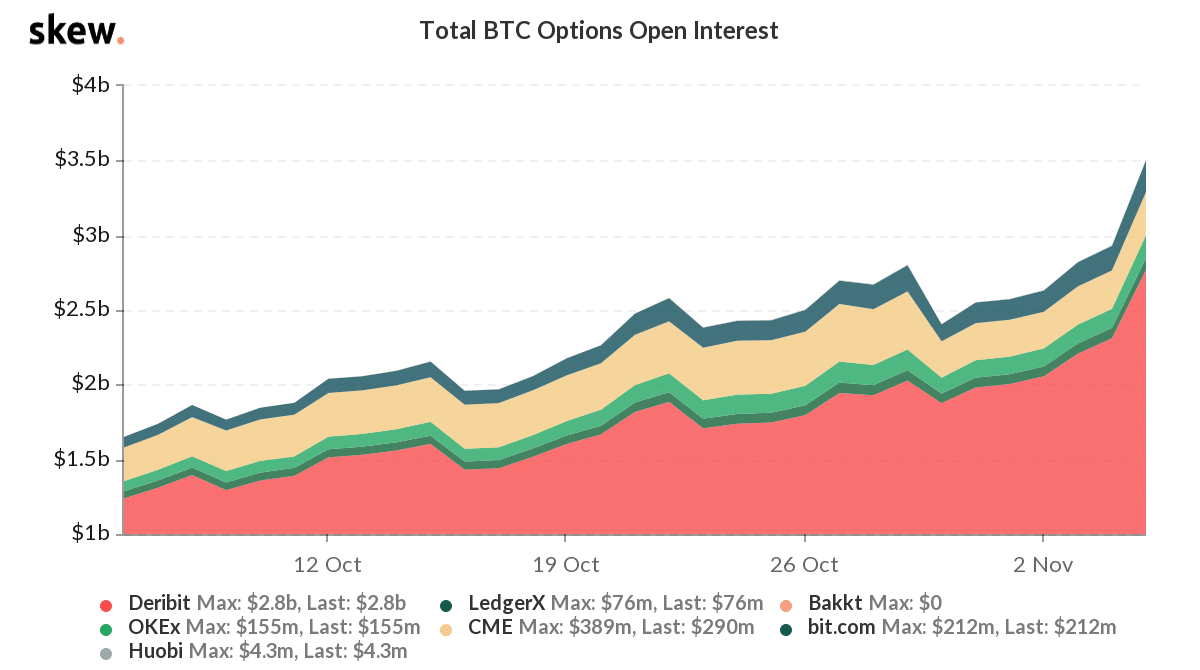 All in all, we believe that the current upwards trend in the Bitcoin market will continue in the future.
If you want to be ahead of the rest, register here for free and enjoy the benefits of having a powerful AI at your fingertips.