Following an unstable week of price action that has seen inconstancy in bitcoin price, bitcoin continues to show infirmity in the region of $47,600. Having failed to break past the $52,000 mark, suggesting the possibility of more downside in the short term.


The world's largest cryptocurrency, Bitcoin currently trading at $47,600 experienced a massive correction on Thursday moving from around $52,000 and closes at $46,300 same day.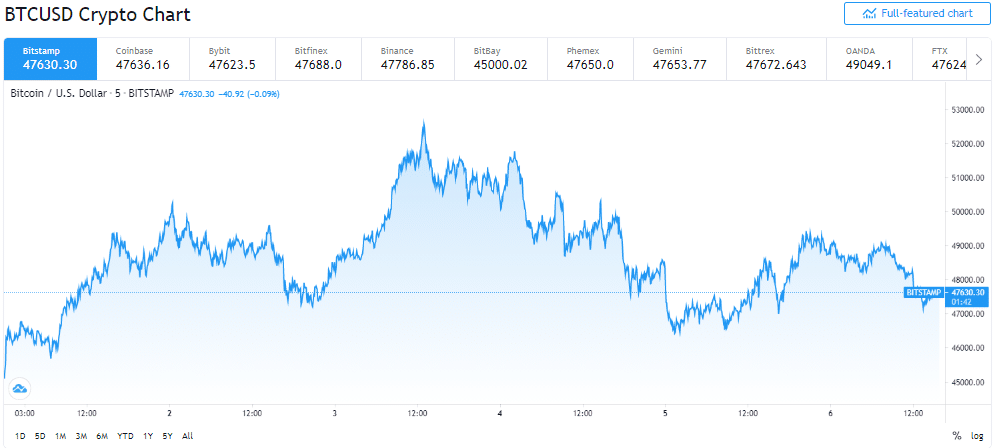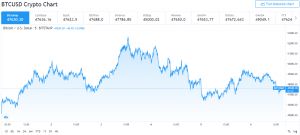 Is Bitcoin poised for even stronger correction before a clear bounce?
After failing to break above the $52,000 mark, experts fear that Bitcoin price charts may be hinting at another drop.
Ki Young Ju, CEO of Cryptoquant  an on-chain insights platform stated that Bitcoin's most recent drop was as a result of a massive deposit from a Bitcoin whale. Young noted that this also happened on February 22, causing a 26% drop for Bitcoin.
https://twitter.com/ki_young_ju/status/1367804310717796353
Expert crypto analyst and investor with twitter handle @CryptoCapo_ however believes that correction will not be going below the $47,000 mark. This can be seen in a recent post on their twitter handle.
Leading expanding diagonal + demand coming in.

I don't think it goes below $47k
Mimicking the US stock market?
World's first truly digitalized digital currency in the last 48 hours is seen to have closely mimicked the price moves of the US stock market, as many investors believed it to have been rocked by Jerome Powell (Federal Reserve Chair) comments vowing to keep monetary policy steady.
Other reason for the correction maybe the sudden surge of yields globally. Not also forgetting that March historically remains a bad month for crypto.
According technicals, Bitcoin rally at no risk yet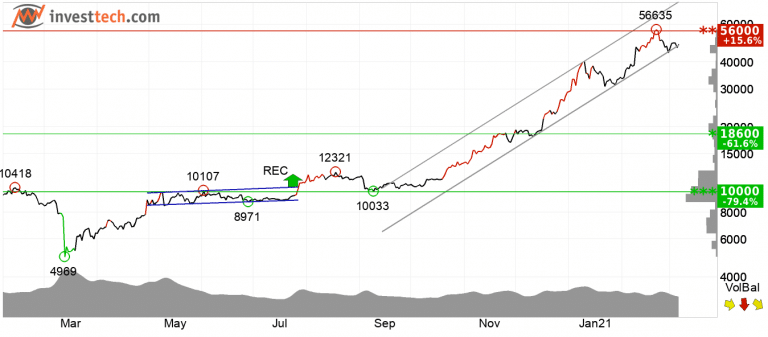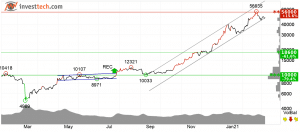 BTC price on the long-run remains extremely bullish despite attempts at regulations and unfavorable news, as digital asset continues to defend critical support level. On the weekly chart, BTC is not close to a key support level in the form of the 26-EMA (Exponential Moving Average) which is currently located at $30,000. Therefore, short-term corrections currently experienced shouldn't be entirely categorized as bearish.
Market sentiment remains bullish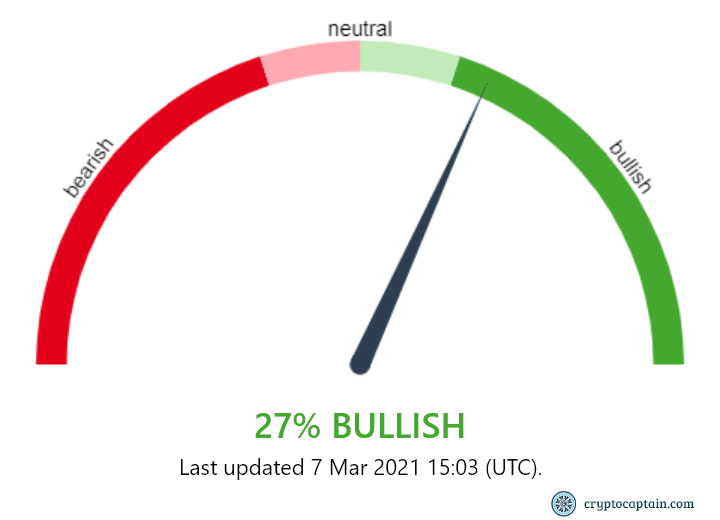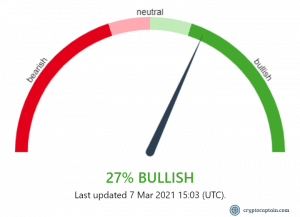 Despite bullishness taking a downtrend the past weeks, market sentiment remains bullish.
Want to receive weekly investment updates? Signup today