With majority of the cryptocurrencies trading in red, this has been yet again another rollercoaster week for digital currencies. With Bitcoin down a steep 11.7% this week and currently trading beneath $34,000 despite negative fundamental news coming from China. BTC recovering having dipped to around $28,000 shows that demand remains strongly bullish.

UN Perceives Blockchain Technology as Tool to Fight Climate Crisis
According to an article published on the UN's official website, the UN holds a view that blockchain, the technology lying behind these online currencies, could be of great benefit to those combating the climate crisis, and help bring about a more sustainable global economy despite the recent backlash on the energy consumption of currencies like Bitcoin.
Despite all the issues that the blockchain industry is facing as regards energy, UN experts believes that the technology powering blockchain can serve as solution to climate change.
As far as the UN is concerned, blockchain technology is one that is transparent, resistant to fraud and provided trusted records of transactions.
Ranging from a tool to eliminate illegal fishing in the tuna industry, to a platform (CarbonX) that turns reductions in greenhouse gas emissions into a cryptocurrency that can be bought and sold, the UN believes "that the potential of blockchain in protecting the environment has been tested in a number its projects and others".
World's 5th Largest Bitcoin Mining Pool Leaves China for Kazakhstan
Having been denied electricity by local authorities in China, BTC.com world's 5th largest mining pool announced the successful relocation of it's machines to Kazakhstan.
As part of it's crackdown of crypto mining activities in the country, local authorities in China cut down power supply to mining giant BIT mining.
As reported, On June 19, 2021 the company's power supply subsidiary Ganzi Changhe Hydropower Consumption Service Co. Ltd received a notice from the state power supplier (State Grid Sichuan Ganzi Electric Power Co., Ltd.) that its power supply would be suspended as part of the Chinese government crackdown on mining activities in the region.
The cut down of power supply prompted BIT mining to move the first batch of it's machine totaling 320 mining machines that has a potential of mining hash rate capacity of 18.2 PH/s.
Mr. Xianfeng Yang, CEO of BIT Mining stated that mining activities will resume on the 27th June, 2021 in its new location. Reacting to the backdrop, Mr Xianfeng  says "We are committed to protecting the environment and lowering our carbon footprint. We have been strategically expanding our operations overseas as part of our growth strategy. Following our investments in cryptocurrency mining data centers in Texas and Kazakhstan, we are accelerating our overseas development for alternative high-quality mining resources. We believe our vision and early-mover advantage will enable us to be agile in responding to the globally evolving regulatory environment, which will ultimately contribute to our long-term growth."
El Salvador Government to Airdrop $30 in Bitcoin to Every Adult Citizen
In its attempt to bolster crypto ecosystem in the country, El Salvador government will airdrop $30 worth of Bitcoin to every adult. This comes with a condition that adults downloads the government's Bitcoin wallet app.
El Salvador President Bukele stated that the country's bitcoin law will come to effect from September 7, 2021.
The crypto community welcomed this development in excitement, with Binance CEO tweeting;
https://twitter.com/cz_binance/status/1408278127466336261?ref_src=twsrc%5Etfw
With a population of about 6.5 million adults in the country, the government will be expected to purchase over $195 million worth of Bitcoin, which is expected to add to the buying pressure in the market.
What Experts Are Saying
Pseudonymous trader on Twitter, with twitter handle @CL207 says there's more cause for optimism as record surge in futures open interest at Binance.
With New York City mayoral election around the corner, Crypto expert are elated as frontrunner Eric Adams pledges to turn city into Bitcoin hub
What The Technicals Are Saying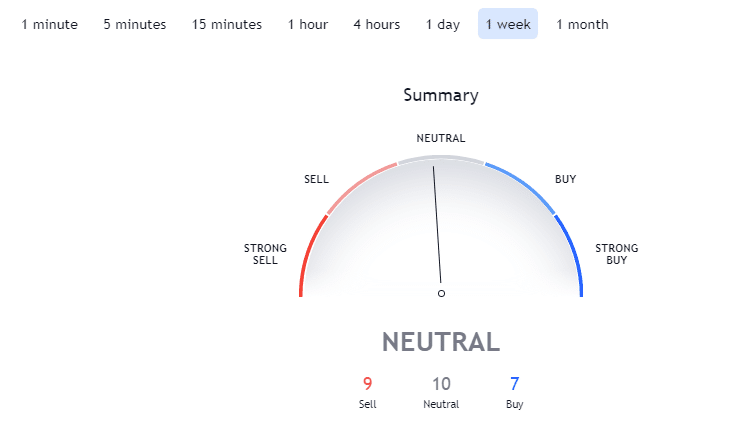 A look at the technical shows a "neutral" trend.  According to TradingView's technical analysis, 7 of the 26 technical indicators are signaling "buy" while only 10 remains neutral, while 9 of the technical indicators signal "sell".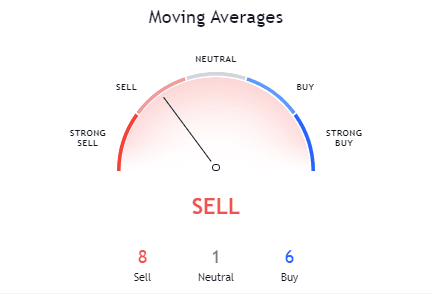 Trading view's moving averages is notably seen to be indicating sell at the moment.
CryptoCaptain Sentiment Analysis: 18
%
bearish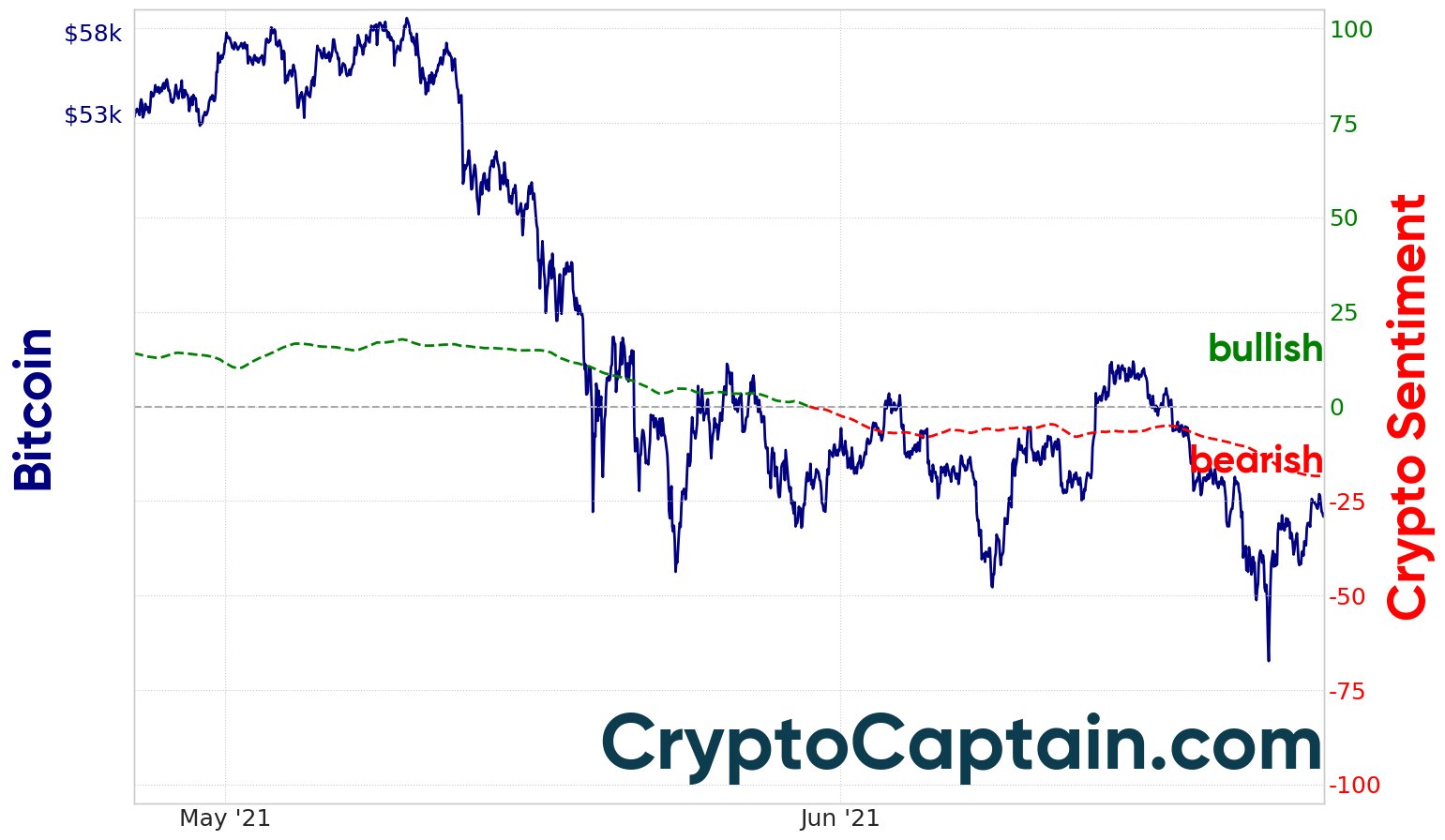 Bitcoin Market Outlook
Bitcoin recovering having dipped to around $28,000, this week shows that demand remains strongly bullish and the bull run of 2021 might not be over yet.
Would you also like to get an alarm when to buy or sell your Bitcoin? 😉 Join today