Bitcoin closed its worst trading quarter in three years with a 41% decline. As bitcoin continues with its price slumps we see the primary cryptocurrency retrace to a little over $33,000 this week. Having attained a 12-day high of $36,400 Bitcoin has experienced an over $2,000 wipe in gains in the past 48hours. The impact of bears led to a drop of BTC market cap and hence its dominance.

Billionaire Ricardo Salinas Pliego Vows to Spearhead Mexico's First Bitcoin-friendly Bank
Mexico's third richest man Ricardo Salinas Pliego has just doubled his support for the flagship cryptocurrency as he revealed plans to create the first BTC friendly bank in the country.
Salinas a popular Bitcoin enthusiast made his intention known when he released a tweet on Sunday the 27th of June. In his tweet, the founder and chairman of Grupo Salinas, a Mexican corporate conglomerate and major local bank, Banco Azteca highlighted that his bank are working to become the first bank to accept the digital asset in Mexico.
https://twitter.com/RicardoBSalinas/status/1409048815722696708?ref_src=twsrc%5Etfw
Indian Crypto Investment Surges 600% in One Year Despite Regulatory Ambiguity
The past few months have seen the Indian Crypto ecosystem faced with the threats posed by regulatory actions of the government despite the uncertainties, crypto investments in the country is seen to have surged 600% in a year.
Chainalysis, a blockchain data analytics firm that helps government agencies, cryptocurrency businesses, and financial institutions engage confidently with cryptocurrency, estimates that over the past year, a huge surge in crypto investment from $900 million to $6.6 billion occurred in the country.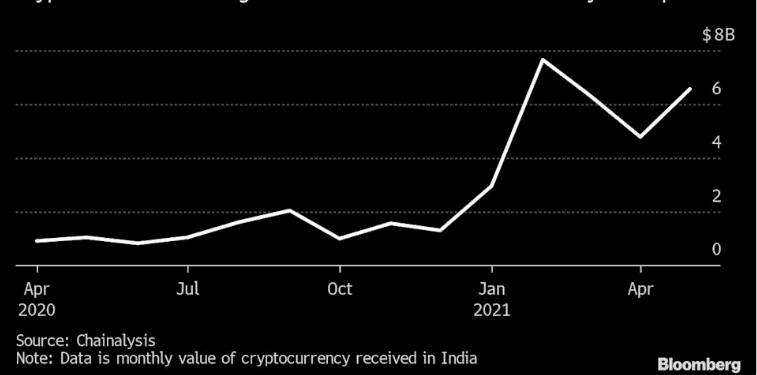 As reported by Bloomberg in an article tagged "Even Gold-Obsessed Indians Are Pouring Billions Into Crypto" crypto investment saw huge upward trend in the first  quarter of 2021, have experienced a parabolic movement mid 2020. This is a result of the Supreme Court overturn of the Reserve Bank of India ban in March 2020.
Despite the threats of renewed regulatory crackdown and new legislation against crypto asset in the country, there seem to a growing cravings for digital assets amongst the teeming young population. Sandeep Goenka, co-founder of  ZebPay a local exchange; talking about the youths, "They find it far easier to invest in crypto than gold because the process is very simple,"
What Bitcoin Experts Are Saying
Analyst Rekt Capital tweeted "Great price-strength stability at a key Weekly support level for BTC,"
Meanwhile, Scott Melker tweeting to his followers believes that this is the perfect scenario for altcoins to capitalize on Bitcoin's newfound strength
What The Technicals Are Saying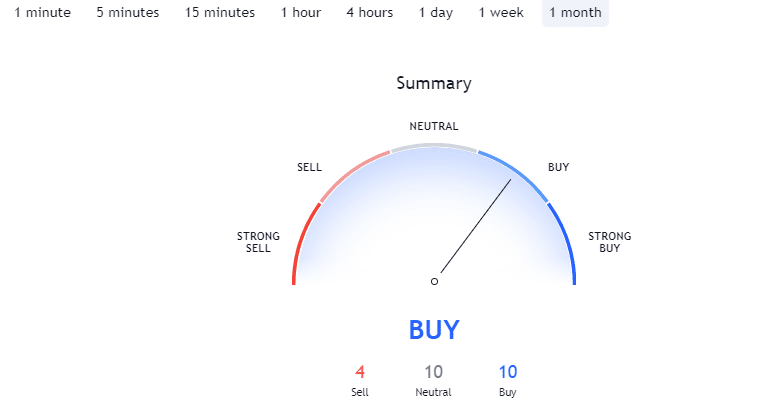 A look at the technicals over the past month shows it supports a 'buy' trend. According to TradingView's technical analysis, 10 of the 24 technical indicators are signaling "buy" while only 10 remains neutral, and 4 of the technical indicators signal "sell".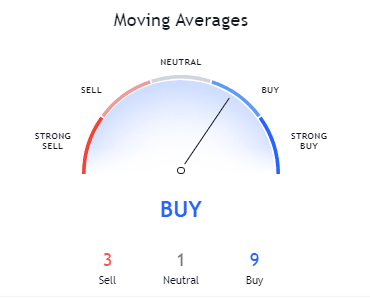 The MA over the past one month is seen to tilt towards the "buy" zone just like the technicals.
CryptoCaptain Sentiment Analysis: 27
%
bearish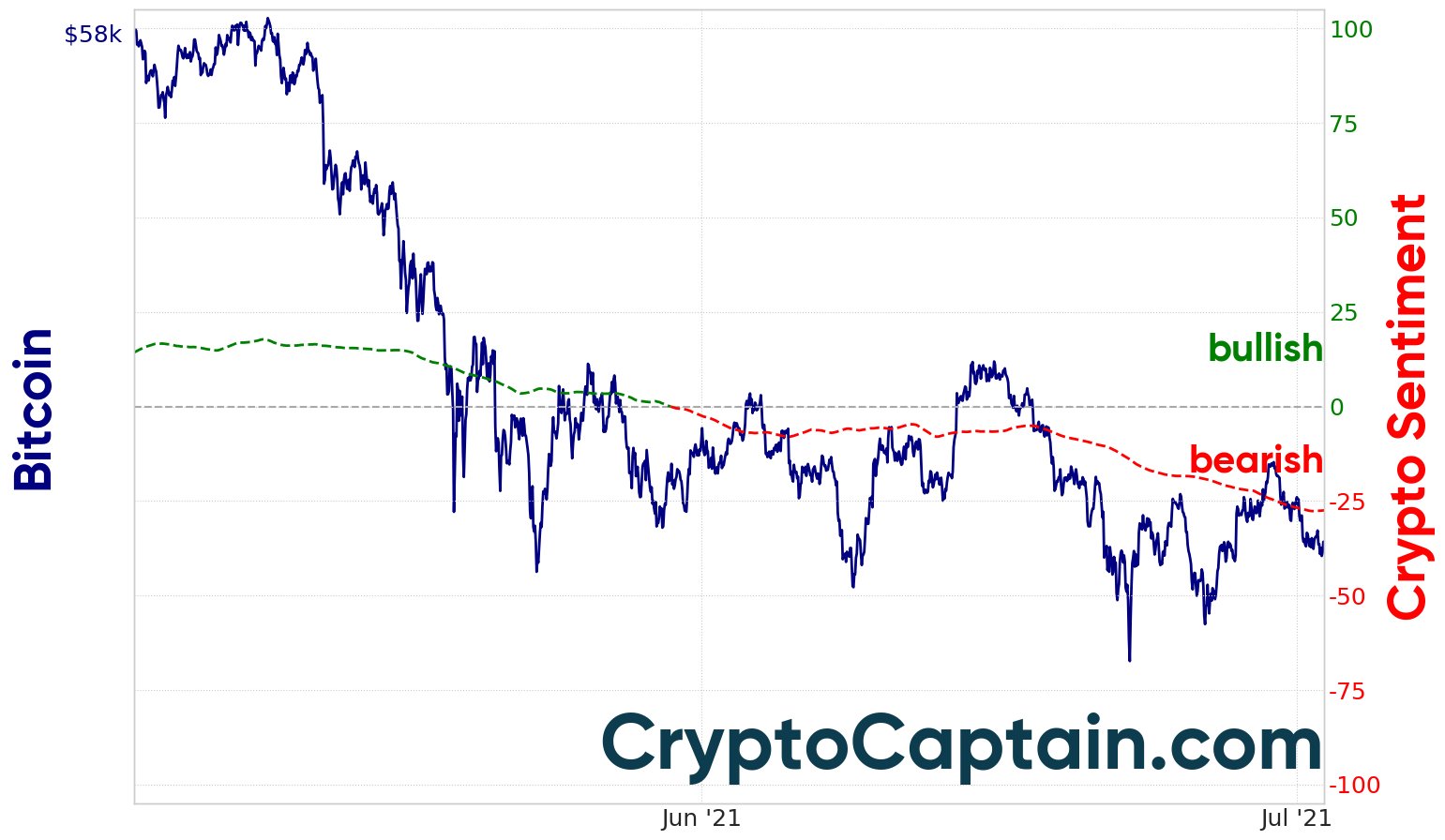 Our crypto sentiment analysis as of today shows a 27% into the bear market. Despite this, the Bitcoin price steals makes gains, only that bearish factors still surround it.
Crypto Market Outlook
Bitcoin, the flagship digital currency remains the ultimate enforcer in the crypto world. With governments, central banks, financial institutions, large investors, all after the digital currency, long-term market outlook are still positive. Therefore, remain determined to not be intimidated out of the market despite all that may be thrown at the market.
Would you also like to get an alarm when the next bull market will return? 😉 Join today