Yet another choppy week of price action in the crypto sphere. With Bitcoin down by about 4.7% this week, having tested a resistance at $40,760 last week. Analyst remain divided over short and intermediate term trajectory of the cryptocurrency giant.

Bloomberg Analyst: Bitcoin more likely to hit $100K than $20K in 2021
Bloomberg senior commodity strategist Mike McGlone stated that Bitcoin is now "stronger, greener and less extended" than during the height of the rally in April. This he revealed in Bloomberg's June edition of Galaxy Crypto Index report. Citing unnecessary focus on Bitcoin energy usage and Chinese restriction as main reason for May correction, Mr. McGlone believes that Bitcoin is more likely to reach the six figure region that going down to $20k.
"In 2020, 260-day volatility dropped to its lowest ever vs. most major asset classes, notably the S&P 500. Add last year's supply cut, the migration to institutional portfolios, Ethereum futures and the launch of ETFs in Canada and Europe, and we see greater potential for Bitcoin to head toward $100,000 than sustain below $20,000."
Weakened Institutional Demand to Drag Bitcoin Price Further Down, Says JP Morgan Strategist
JPMorgan strategist and Bitcoin expert Nikolaos Panigirtzoglou believes that a weakened institutional demand is likely to pull down the Bitcoin price below $30,000.
Due to Bitcoin's volatility, Panigirtzoglou noted that a fair value for Bitcoin in the medium term would be between $24k to $36k
"The longer-term signal remains problematic, as it has yet to turn short. It would still take price declines to the $26k level before longer-term momentum would signal capitulation."
What Experts Are Saying; Analyst Having Mixed Reactions Over Bitcoin Trajectory
This week has seen BTC analysts divided over the short-to-intermediate term trajectory of the flagship digital currency, with several analysts suggesting a retest of the 2017 high.
Veteran trader and BTC analyst Peter Brandt, told his followers on Twitter about the likelihood of the digital currency experiencing further price correction.
Peter cautioned that though there is a probability of BTC dropping to around $21k, it may be unwise to 'bail'
"…Why would someone bail out of non-leveraged longs when the market already had 80% of worst case drop?"
Michaël van de Poppe technical analyst and trader has an optimistic view about Bitcoin. Sharing with his over 300k followers on twitter, he noted
#Bitcoin

 is consolidating in a fine manner. It's fine.
What The Technicals Are Saying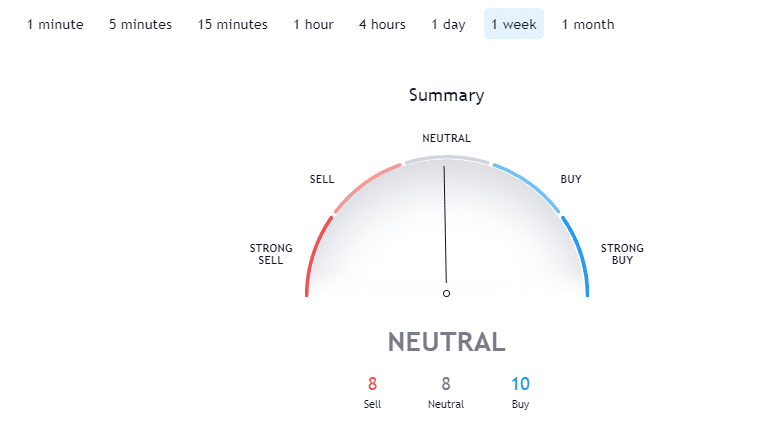 A look at the technical shows a "neutral" trend.  According to TradingView's technical analysis, 10 of the 26 technical indicators are signaling "buy" while only 8 remains neutral, while 8 of the technical indicators signal "sell".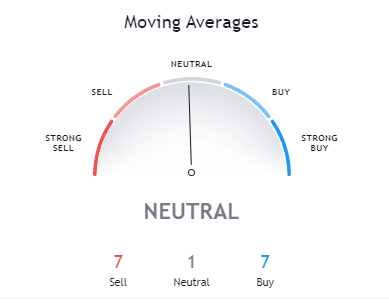 Trading view's moving averages is notably seen to be indicating neutral at the moment.
CryptoCaptain Sentiment Analysis:
6%
bearish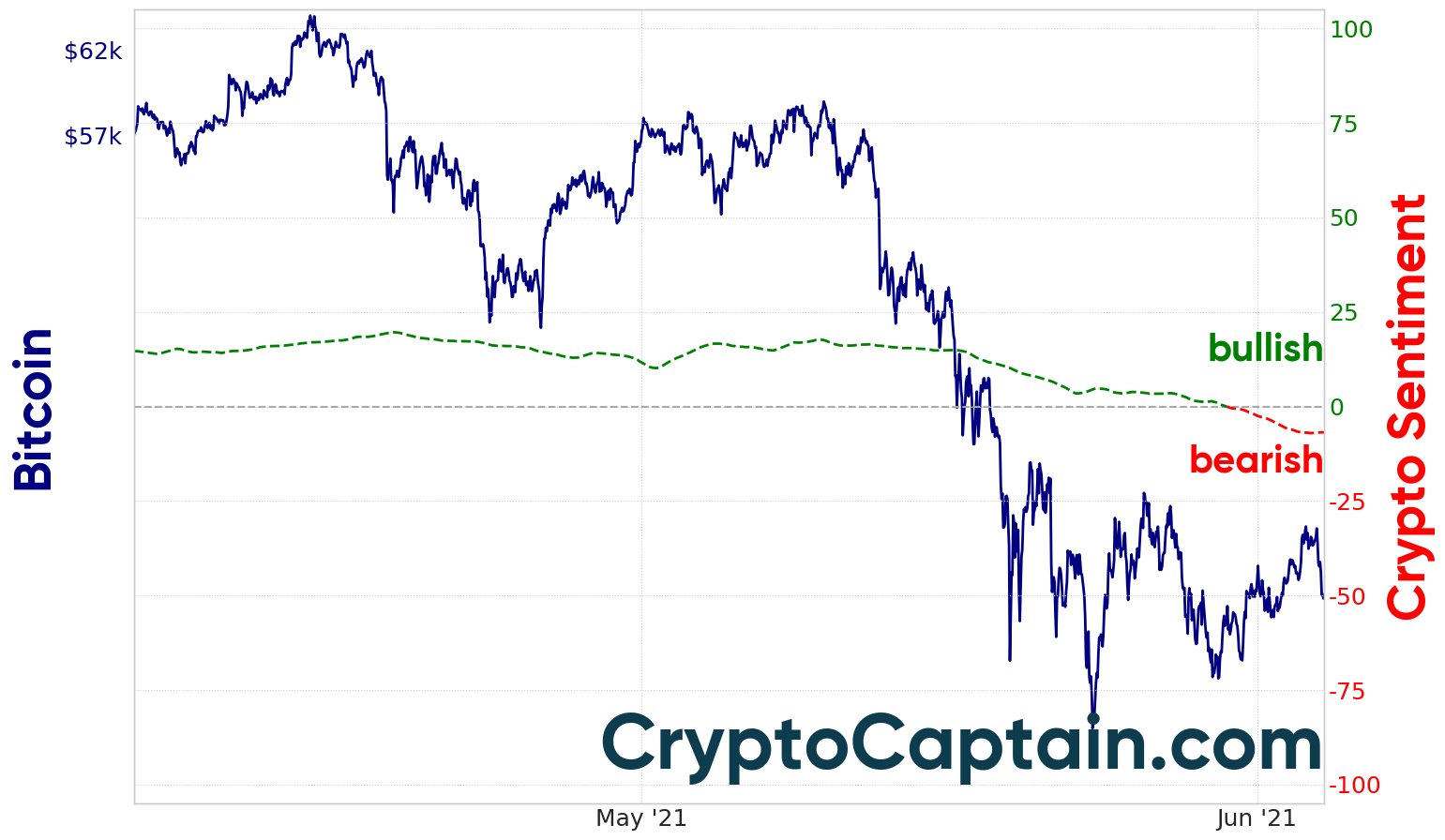 Crypto Market Outlook
Bitcoin is currently in an early stage bearish market but the long-term outlook on Bitcoin is positive as it is maturing and gaining significance. Having a long term mindset when it comes to crypto remains the best way forward.
Would you also like to get an alarm when to get out next time before a crash happens ? 😉 Join today