Bitcoin has continued to make moves to recover recent losses having reached a week high of $38,500. In a week that sees most altcoin failing to produce gains, Bitcoin dominance is booming. Will Government regulations make or mar Bitcoin?

After falling to as low as $31,000 on Tuesday, Bitcoin started to reclaim its lost ground gradually. Going up by $3,000 on Wednesday, and added another sizeable chunk on Thursday, and has only made gains the past 24 hours. The recent spike may be due to reports suggesting that Indian Government may have a rethink on its crypto ban.
Indian Government to Have a Rethink on Crypto Ban, May Classify Bitcoin as an Asset Class
Reports making the rounds has it that India are no longer keen on banning Bitcoin and are considering setting up a regulatory bill for the cryptocurrency giant.
On Thursday, The New Indian News Express  reported that the Indian Government may be about to relapse its harsh stance towards BTC. This is coming just days after El Salvador announced that it will officially accept Bitcoin as an asset class in the country and to be accepted fully as a legal tender nationwide.
It is reported that authorities in India are making plans to classify BTC as an alternative asset class, making a U-turn on its initial ban of Bitcoin trading/exchange activities in the country. Indian government will now task the Securities and Exchange Board of India to oversee crypto regulation in the country.
Fears as Government May Takeover Bitcoin Network
On Monday the 7th of June, the United States Government task force reportedly seized more than $2million$2million worth of Bitcoin payed as ransom following hackers attack on Colonial Pipeline system.
As news of the recovery came to light, several news outlets reported that the US task force may have hacked the said BTC address in its attempt to recover the paid random. This got many fearing that the use case of Bitcoin may reduce which could lead to further dip in price.
Justin Wolfers a New York Times contributor and Professor at the University of Michigan Tweeted
The actions of the US task force triggered a discussion amongst the crypto community as to whether an entity can break through Bitcoin security encryption. Also Bitcoin community on Twitter reacted with fears about the security of their asset.
What Crypto Experts are Saying
Crypto analyst with Twitter handle @pentosh1 tweeted to their over 174k followers;
Michael Van De Poppe in a tweet stated
The Technicals Are Saying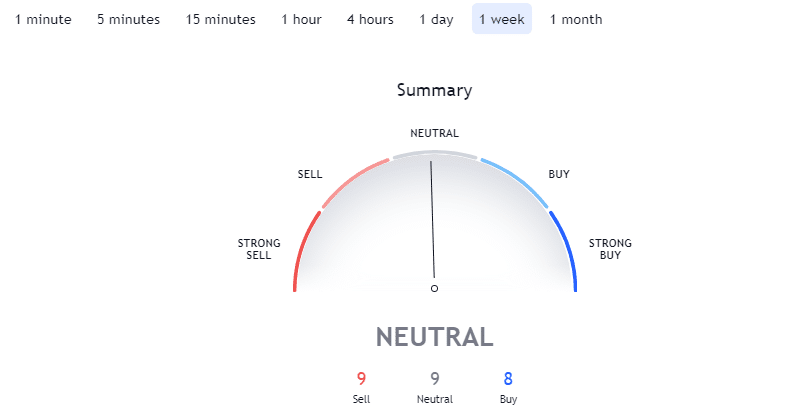 A look at the technical shows a "neutral" trend.  According to TradingView's technical analysis, 8 of the 26 technical indicators are signaling "buy" while only 9 remains neutral, but 9 of the technical indicators signal "sell".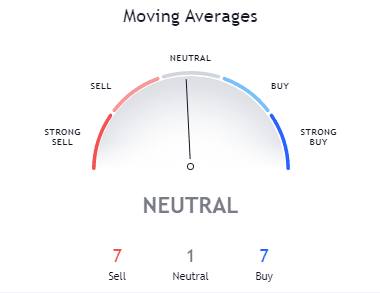 Just as the Technicals, Tradingview's moving averages is notably seen to be indicating neutral at the moment.
CryptoCaptain Sentiment Analysis: 4
%
bearish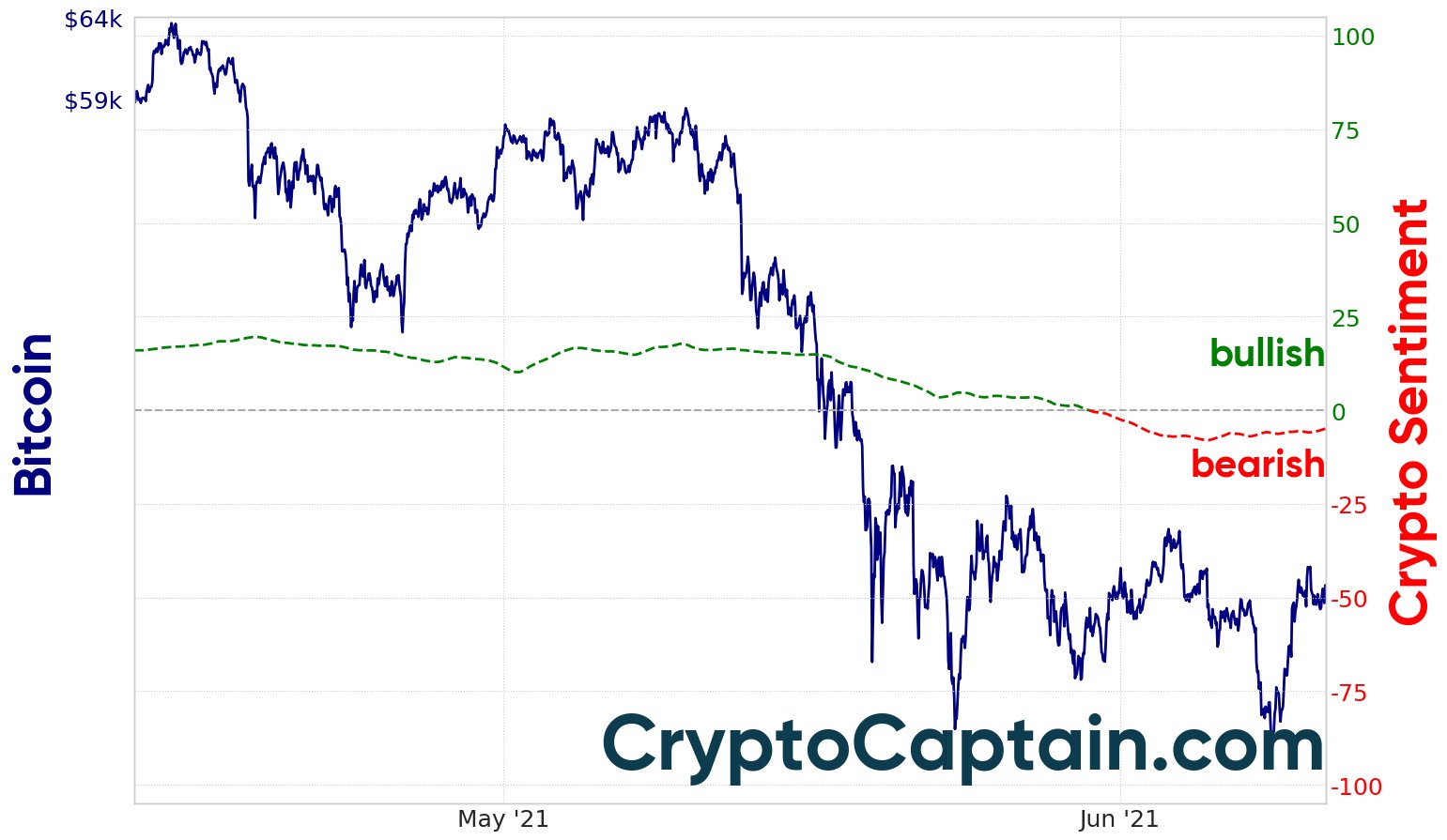 Crypto Market Outlook
Bitcoin, the flagship digital currency remains the ultimate enforcer in the crypto world. With governments, central banks, financial institutions, large investors, all after the digital currency, long-term market outlook are all positive. Therefore, remain determined to not be intimidated out of the market despite all that may be thrown at the market.
Would you also like to get an alarm when to get out next time before a crash happens ? 😉 Join today