Yet another week of indecisive price action as Bitcoin was unable to reclaim the $40k levels. Traders remain extremely cautious following last week's brutal sell-off, but on-chain data is beginning to signal increasingly bullish activity.

The past week hasn't gone in favour of the bulls as the price of Bitcoin is down about 9%, currently trading around $36,000. Having attempted to take back an important psychological and technical levels of $40k.
China to Socially Blacklist Bitcoin Miners
The Chinese financial regulatory body has taken their crackdown of Bitcoin Miners a notch up as offenders face being blacklisted from basic social and financial services if caught.
China has intensified its efforts to quash cryptocurrency mining in its Inner Mongolia region by introducing new penalties for those caught engaging in the illegal activity.
The new rules make particular mention of data centers, industrial parks, telecoms companies, internet firms and even cybercafes, noting that any such offenders found operating mining equipment would have their business license revoked. Also face being removed from the local electricity trading scheme, and could even have their businesses shut down entirely.
Apple Entering the Crypto Space; Headhunting a

Business Development Manager With Experience in Cryptocurrencies
In a recent job post, the company is now looking for a Business Development Manager for "Alternative Payments" —with experience in several fields, including cryptocurrencies.
The key qualifications require at least five years of experience working in alternative payment providers, such as digital wallets and crypto-assets. Candidates will be responsible for the end-to-end business development and launching of new programs related to FinTech products.
This move by the gadget giant means Apple could be among top companies to embrace cryptocurrencies as a means of exchange.
What Crypto Experts Are Saying
The senior commodity strategist at Bloomberg Intelligence, Mike McGloner reiterated his bullish stance on Bitcoin, noting that he still sees the BTC/USD exchange rate hitting $100,000 on the prospects of a declining supply rate.
"Bitcoin has backed up for reasons that support an extended bull market and a path to $100K," he said.
Rekt Capital, a pseudonymous cryptocurrency trader, called the blacked horizontal line in the chart on his tweet  — roughly $37,000 — a "key retest" level, noting its significance in determining Bitcoin's short-term market bias.
What The Technicals Are Saying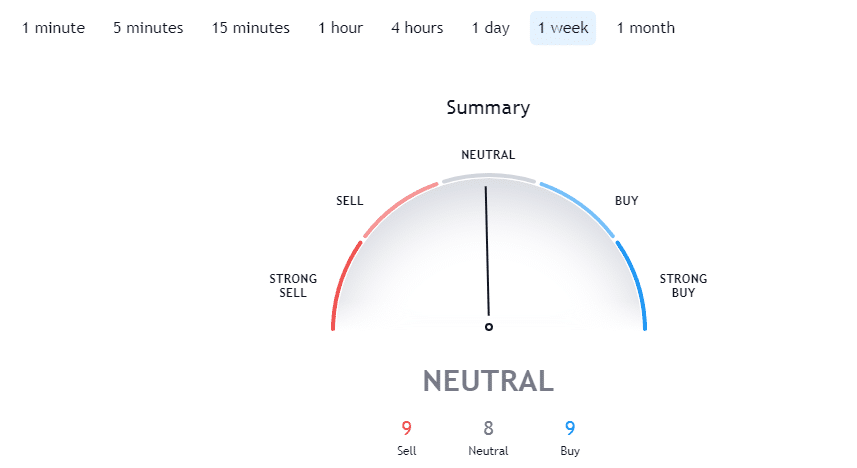 A look at the technical shows a "neutral" trend.  According to TradingView's technical analysis, 9 of the 26 technical indicators are signaling "buy" while only 8 remains neutral, while 9 of the technical indicators signal "sell".
Trading view's moving averages is notably seen to be tilting towards a sell trend.
CryptoCaptain Sentiment Analysis: 2% bullish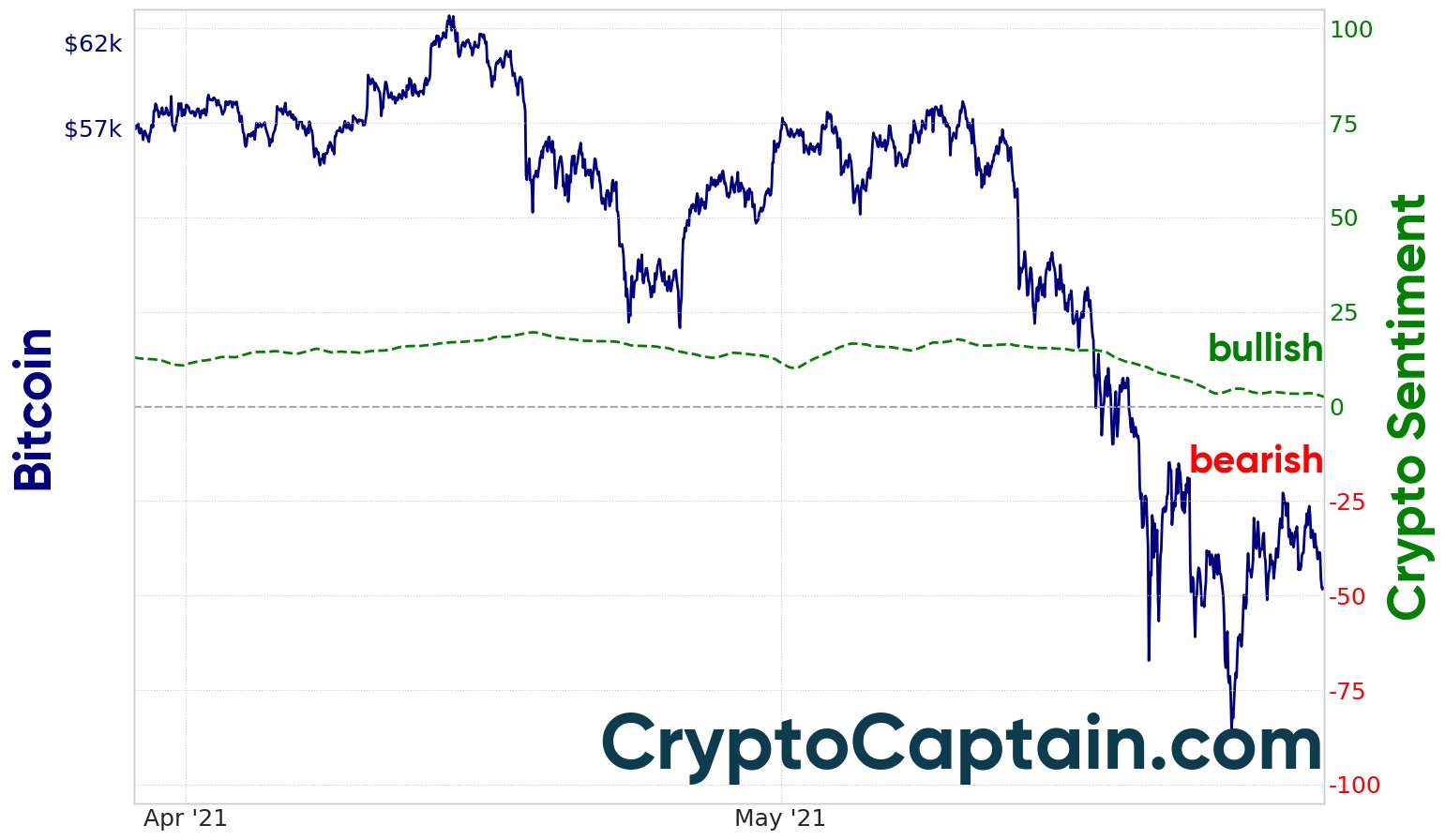 Don't get fooled by the daily ups and downs of the market! CryptoCaptain's signals help investors in and crypto to achieve long-term trading success.
Bitcoin Market Outlook
Despite the challenges, Bitcoin remains the king of Cryptocurrencies and is here to stay. Bitcoin will keep facing challenges as some governments disparage and regulate it, while others try bans of one form or another.
Would you also like to get an alarm when to get out next time before the crash happens? 😉 Join today