The flagship cryptocurrency, Bitcoin, continues to struggle this week as the asset dropped to a 19-day low of just over $31,000. Altcoins suffer a downtrend as well, with ETH below $2,000, DOGE dumping beneath $0.20, and some losing a substantial amount of value. The past week has shown more bearish than bullish signs.

BTC fellby 3% this week down to a low of $31,000. Having gone above the 20-day MA on Sunday, the crypto giant took a reverse motion on Monday.
Bitcoin is seen to beat the support at the lower angle of this price channel yesterday and the buyers are attempting to defend it.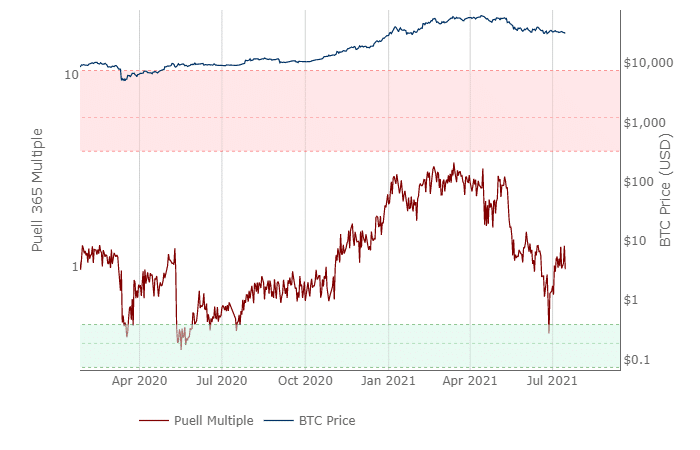 The Puell's multiple a Bitcoin metric tool that "explores market cycles from a mining revenue perspective". The Puell's multiple chart hightlights periods "where the daily issuance value was extremely high (Puell Multiple entering red box), providing advantageous profit-taking for Bitcoin investors who sold here."
With a string of banning activity by governments across Asia, especially China, The Puell's multiple has shown progress in revenue made from mining activity the past two weeks as miners move away from China and into safer havens.
Online Broker SelfWealth to Offer Crypto Trading
SelfWealth an online share broker platform listed on the Australian Securities Exchange announced on Monday that it will partner to offer crypto trading with an "established and secure cryptocurrency exchange"
The company included crypto trading as part of its roadmap for 2021 as it seeks to delve into handling crypto assets.
As reported by the Australian Financial Review, SelfWealth is pushing to incorporate up to 10 major cryptocurrencies by the year end.
In their media release, SelfWealth said "Now to the exciting announcement: we will be partnering with an established and secure cryptocurrency exchange to provide access to cryptocurrencies. This is off the back of research we've done, including answers from many of you. You want to access crypto, but you want it done in a safe and secure manner. You will be able to trade cryptocurrencies that have been vetted by us first. We will factor in popularity, liquidity and security."
Tennessee City Seeks to Accept Property Tax Payments in Bitcoin
The mayor of Jackson, Tennessee continues to make moves into exploration of Bitcoin in the City. This is coming after the mayor announced on Thursday that the city's blockchain task force "had launched a study on potential methods to accept property tax payments in Bitcoin in the city".
Mayor Scott Conger believes that at the moment, cryptocurrency is the only fix for inflation and also a means to tackle dollar devaluation in the US.
The city of Tennesse is known to have been exploring options on how to pay its employees in crypto and has also embraced different aspects of crypto over the months all in accordance to the Mayor's strive to make the City a crypto hub in the US as earlier announced by Scott Conger in April.
What Experts Are Saying
In an analysis talking about price response, William Clemente stated about a possibility of price 'lag' in a tweet he shared with followers on the platform. Again he made it clear that Nothing has really changed as "supply shock still in play…"
Expert Van de Poppe believes bullish BTC is here as "Bank of America allow Bitcoin futures trading"
What The Bitcoin Technicals Are Saying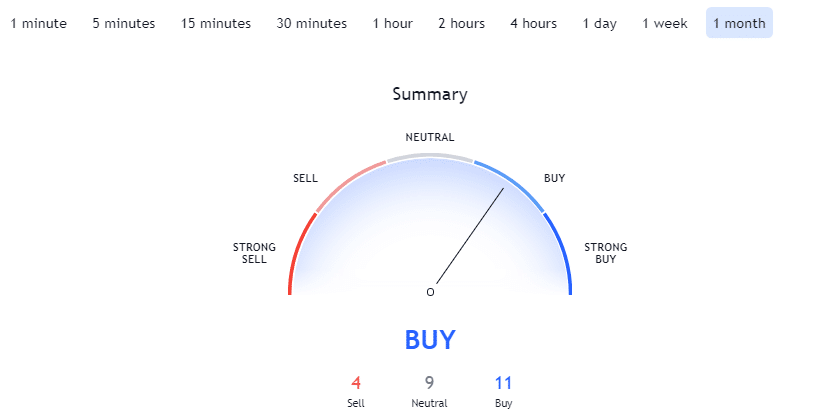 A look at the technicals over the past month shows it supports a 'buy' trend. According to TradingView's technical analysis, 11 of the 24 technical indicators are signaling "buy" while only 9 remains neutral, and 4 of the technical indicators signal "sell".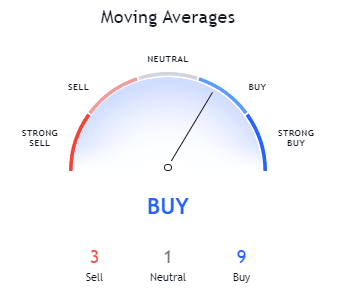 BTC/USD 30-days moving average supports a buy trend.
CryptoCaptain Sentiment Analysis: 51
%
bearish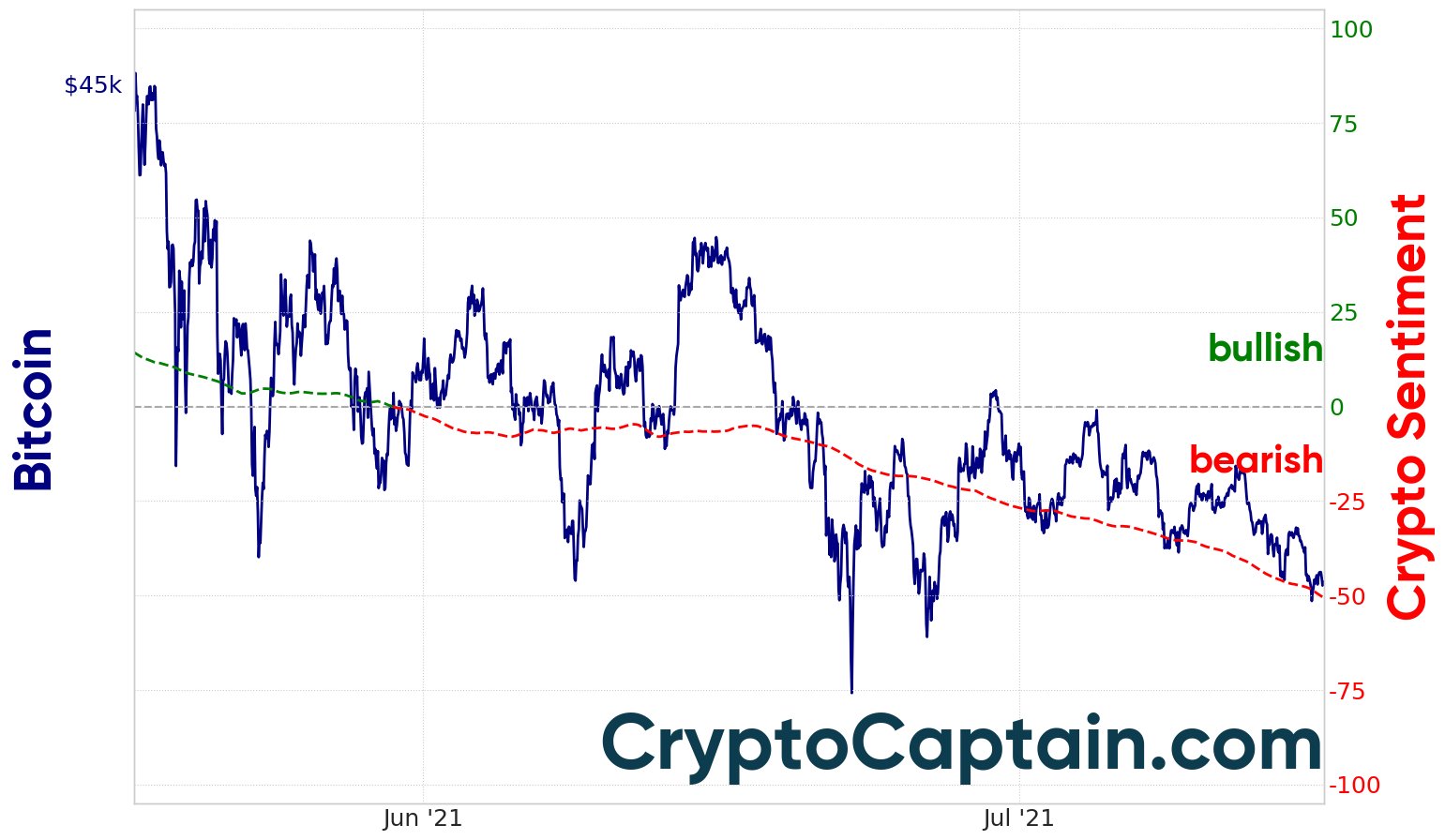 Our crypto sentiment analysis as of today shows a 51% into the bear market. Bearish factors still lingers.
Crypto Market Outlook
Bitcoin remains the ultimate enforcer in the crypto world. Despite fears and concerns by many are concerned that bullish momentum cannot compete with recent bearish price events, long-term market outlook are still positive.
As it stands, miners are accumulating while investors are removing Bitcoin from exchanges. Remain determined to not be intimidated out of the market despite all that may be thrown at the market.
Would you also like to get updates about what direction Bitcoin will break next? 😉 Join today