Having lost 6% of its value in the last 48 hours, Bitcoin is currently trading at around $32,900 region. The fall in value was as a result of decreasing amounts of trading volume. Over the past weeks, the Bulls have appeared weaker having put its buying power into support yet still failing to produce any substantial upside. A technical indicator however suggests the tension and exhausted trading range is ready for a big break. The question now is, which direction would Bitcoin move next?

Ukraine e-Bank to Offer Bitcoin Trading in July
Top Ukrainian e-Bank Monobank is set to offer Bitcoin trading as part of its services later this month.
On Monday the 5th of July 2021, Monobank co-founder Oleg Gorokhovsky announced that the firm has completed a pilot integration of a cryptocurrency trading platform to its app. According to Oleg Gorokhovsky, the new integration will enable Monobank users to buy and sell Bitcoin with a debit card it will launch upon approval from the National Bank of Ukraine.
Gorokhovsky a known Bitcoin optimist has severally made positive remarks about the cryptocurrency giant, popular of which he predicted that Bitcoin will hit $100,000 by 2022
Bank of America to Set up Crypto Research Team
News making the rounds has it that the Bank of America is about to become the latest US banking heavyweight to make plans for venturing into the crypto space. This is coming months after its comments about Bitcoin's volatility and energy consumption.
Citing an internal memo reported to have been sent by the Head of Global Research for Bank of America, Candace Browning, stated;
"Cryptocurrencies and digital assets constitute one of the fastest-growing emerging technology ecosystems. We are uniquely positioned to provide thought leadership due to our strong industry research analysis, market-leading global payments platform, and our blockchain expertise." – the memo purportedly reads.
News outlet BNNBloomberg reported that the Bank of America has "established a new dedicated team to research cryptocurrencies…"
Banks and financial institutions have been trooping into the "wild world of cryptocurrencies" and many more are predicted to join the trend in the near future.
What Bitcoin Experts Are Saying
Founder and CEO of Nuggets News, Alex Saunders in a tweet he shared with his followers believes that China's attempt to kill the Bitcoin market has failed.
https://twitter.com/AlexSaundersAU/status/1412366577941368838
Micheal van de Poppe aired his view
What The Technicals Are Saying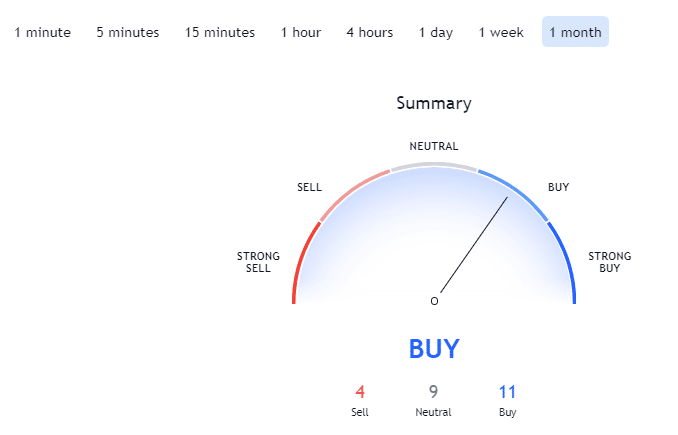 A look at the technicals over the past month shows it supports a 'buy' trend. According to TradingView's technical analysis, 11 of the 24 technical indicators are signaling "buy" while only 9 remains neutral, and 4 of the technical indicators signal "sell".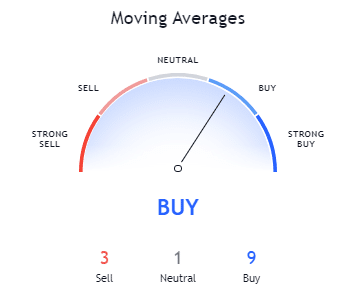 CryptoCaptain Sentiment Analysis: 35
%
bearish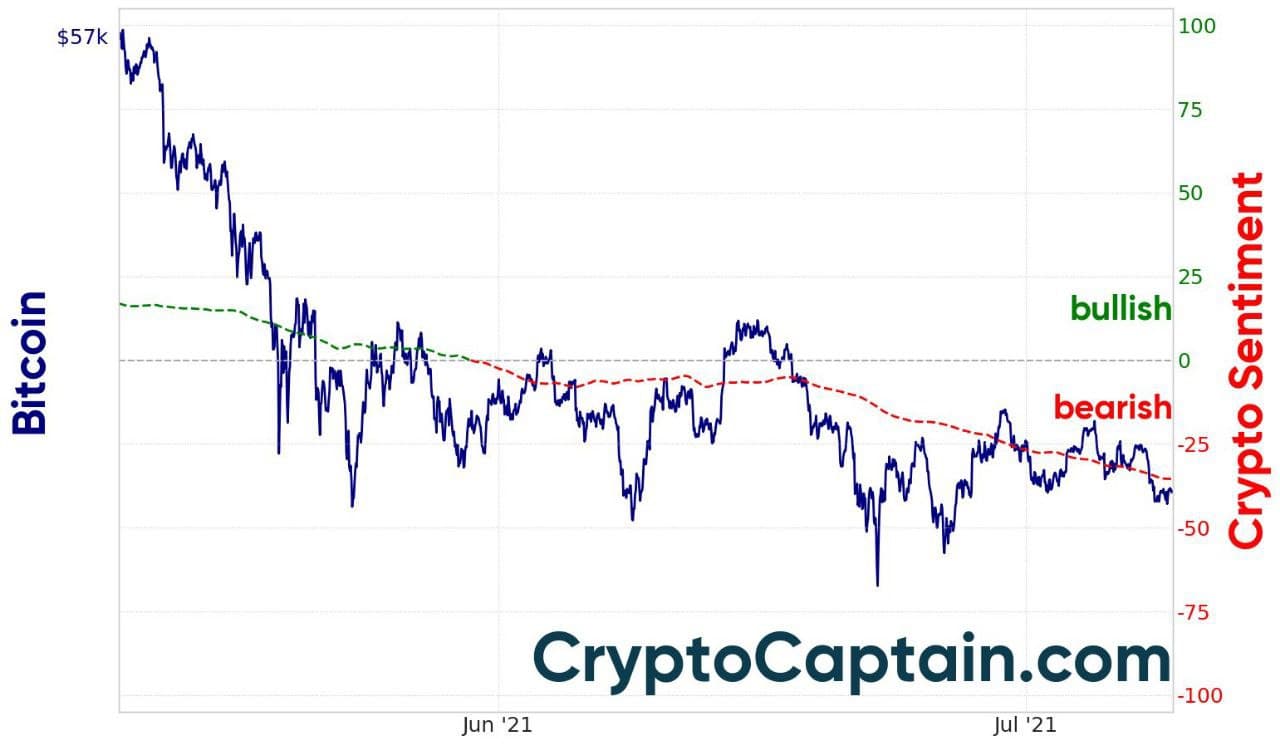 Our crypto sentiment analysis as of today shows a 35% into the bear market. Bearish factors still lingers.
Crypto Market Outlook
Bitcoin, the flagship digital currency remains the ultimate enforcer in the crypto world. Despite fears and concerns by many are concerned that bullish momentum cannot compete with recent bearish price events, long-term market outlook are still positive. Therefore, remain determined to not be intimidated out of the market despite all that may be thrown at the market.
Would you also like to get updates about what direction Bitcoin will break next? 😉 Join today