Cryptocurrency giant Bitcoin is seen to make moves towards a strong bear territory. As bear market lingers, traders are promoted to slam-down bullish arguments. Will Bitcoin test even lower price levels in the coming weeks?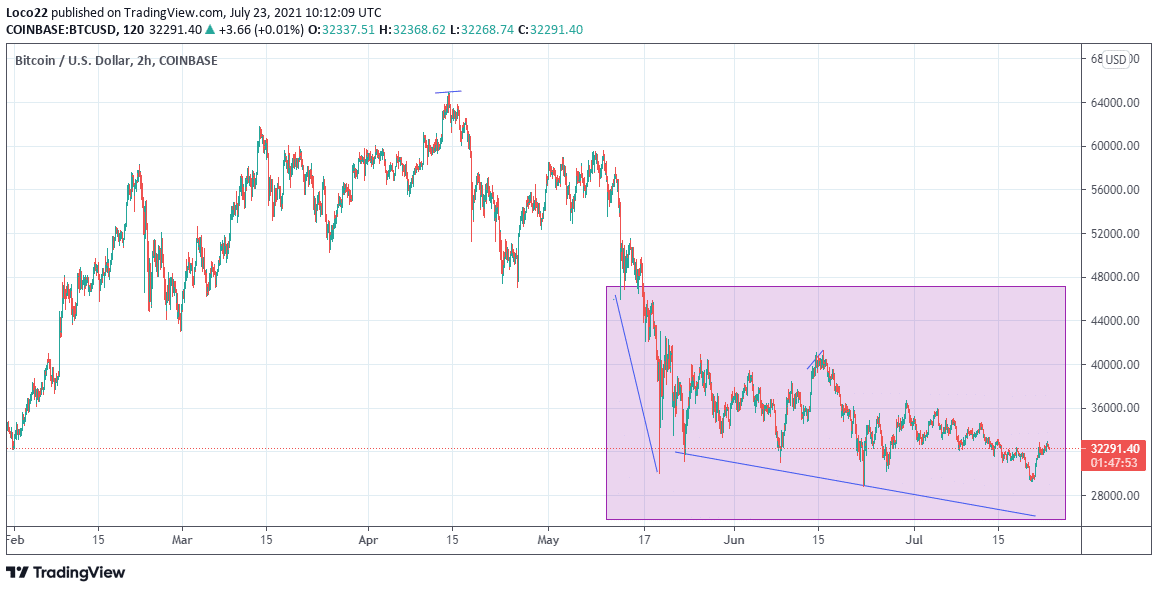 As Bitcoin appears to be in a strongly bearish territory, investors will be making more sell moves to buy later at an even cheaper price since many believes that price will go further south.
The graph above shows that a price decline has already been sustained for over two months. As it is a norm in trading, the longer price stays within a particular range, the more insecure investors get, prompting sell actions.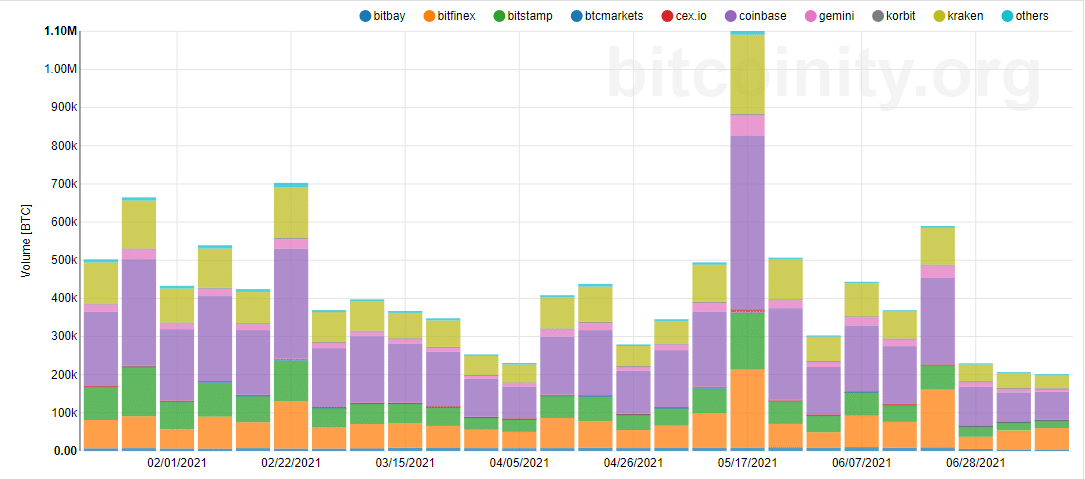 Although the Bitcoin market may have entered the strong bearish territory, trading volume remains relatively low. As seen on the chart above, the highest trading action this year occurred on 17 May 2021 during the period when BTC price moved down south aggressively.
France Pushes for a Single Crypto Regulatory Body in the EU
The French government through its security regulator, Autorite des Marches Financiers, or AMF has proposed that the EU set up a single agency to regulate digital currency activities across the EU.
As reported by Cointelegraph writer Landon McBride, the AMF proposal reads thus;
"Likewise, granting ESMA the power of direct supervision of public offers of crypto-assets in the EU (scrutiny of white papers) and of crypto-asset service providers would create obvious economies of scale for all national supervisors and concentrate expertise in an efficient way, for the common European benefit."
If this proposal is approved as many believe it would, the AMF hopes that the EU will be looking to trust the expertise of the European Securities and Market Authority, ESMA (a financial regulatory body based in Paris) to serve as the regulatory body across the EU.
Regulation of digital currencies has been a major talking point for governments across the globe. We await to see what the regulatory steps will mean for transactions involving digital currencies in the EU.
Viridi Funds, A Green Energy Crypto Mining Exchange-Traded Fund Launches on the New York Stock Exchange
Coming at a period where controversies surround the impact crypto mining has on the environment, Viridi Funds a Green energy ETF launches on the NY stock exchange.
Viridi Funds will mainly work with environmentally friendly crypto mining infrastructure firms. With a primary focus on cleaner energy crypto-mining, Viridi began trading on Tuesday with the symbol 'RIGZ'.
Wes Fulford CEO of Viridi, in a statement, mentioned that it will invest in "crypto mining infrastructure businesses" according to Law360.
This development is a very bullish step for Bitcoin as clean and environmentally friendly energy has been a major talking point in recent months, a reason why Tesla suspended the use of Bitcoin as means of payment.
What Experts Are Saying
Analyzing the net unrealized profit/loss (NUPL), an analyst with Twitter handle @crypto_birb suggests that Bitcoin is in for a major bounce as he believes that a complete reset on trend momentum has happened.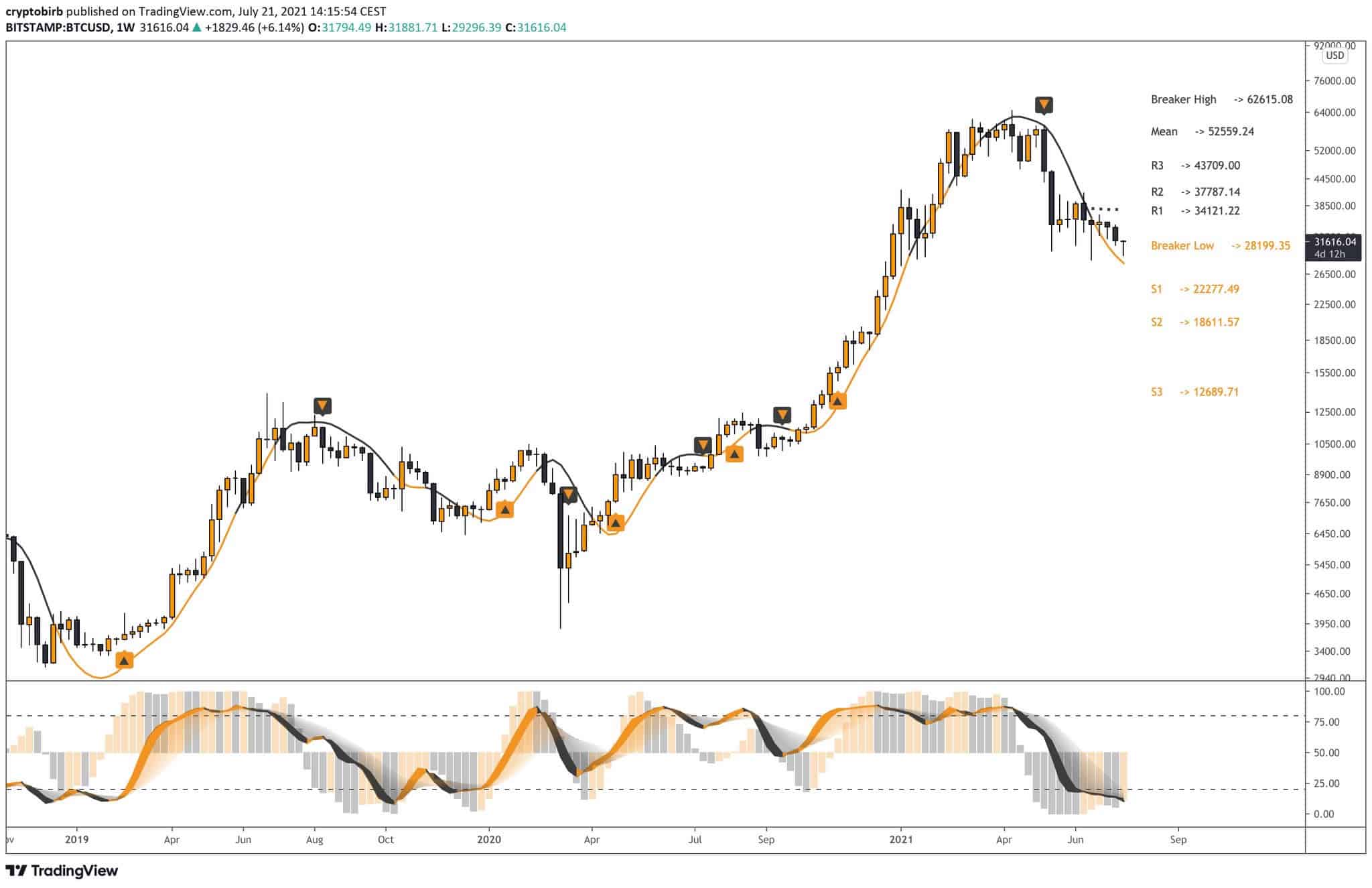 Market expert with Twitter handle @AltcoinPsycho has this to say;
What The Technicals Are Saying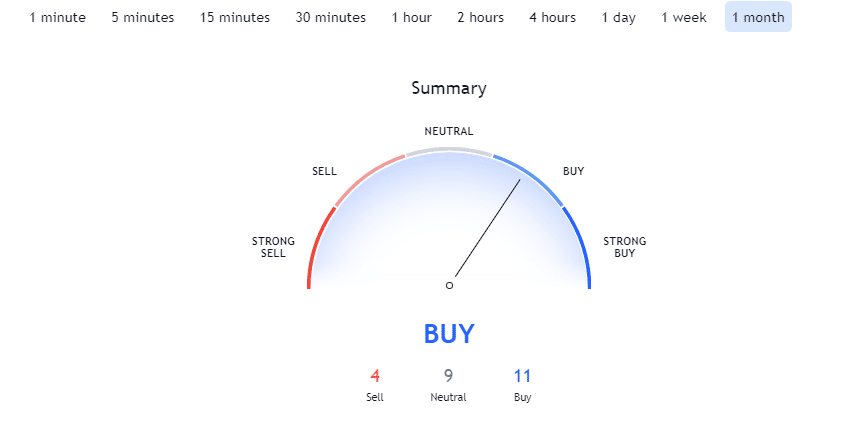 Trading View's technicals over the past month show it supports a 'buy' trend. According to Trading View's technical analysis, 11 of the 24 technical indicators are signaling "buy".  9 remain "neutral" while 4 of the technical indicators signal "sell". Despite the buy signal from TA, we trust in the efficiency of our own sentiment analysis.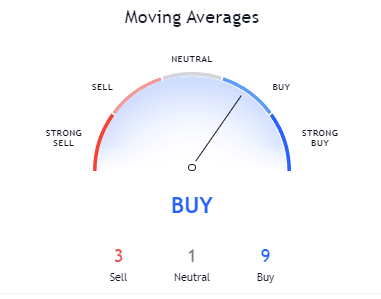 Trading View 30-days moving average supports a buy trend.
CryptoCaptain Sentiment Analysis: 67
%
bearish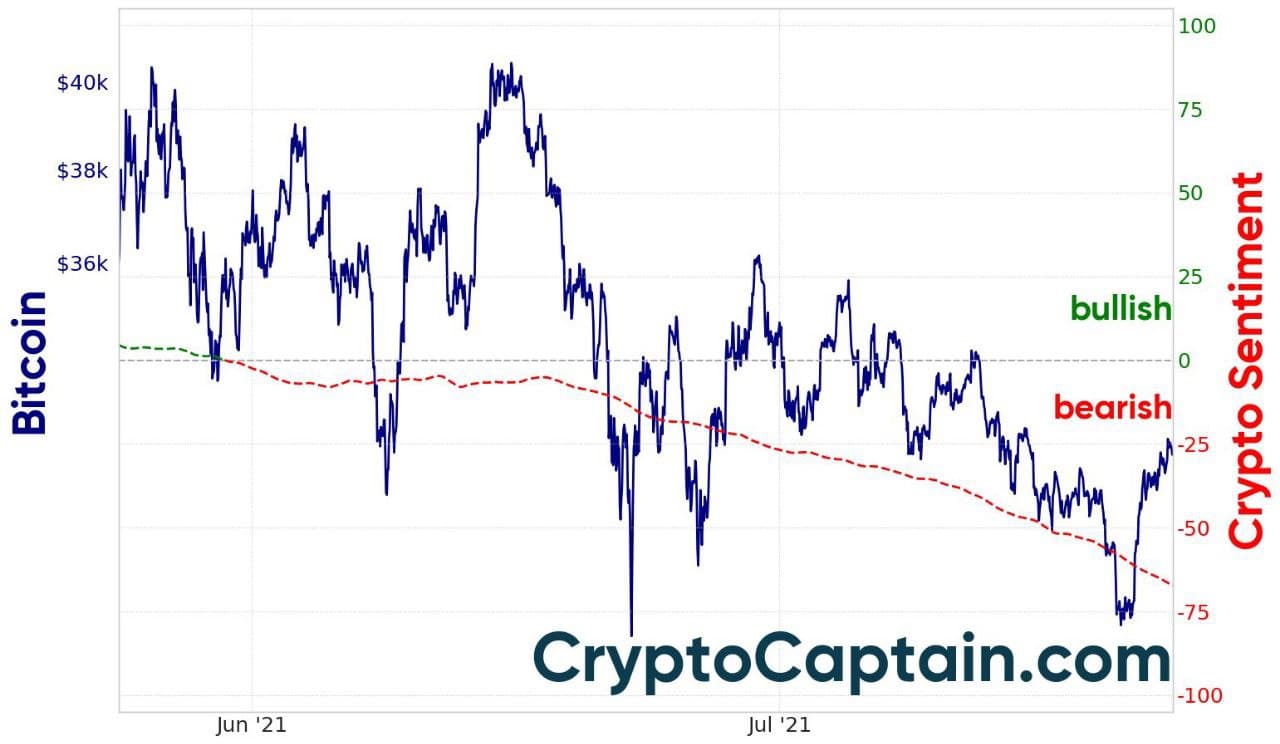 Our crypto sentiment analysis as of today shows a 67% into the bear market. Strongly bearish sentiment lingers.
Crypto Market Outlook
Weeks ago, just before the bear market started, we advised members of our community to sell.  At the moment traders are advised to wait for the dust to settle before buying anything.
Currently you have mixed signals: Buy by some technicals – when looking at the long run. Price action is bad short term: down-trending. BTC looks shitty. Sentiment is as bearish as its gets only once every 2 years or so. So, we're looking for a reversal of the sentiment. Finding its bottom first, then reversing. Also lower time frame price action should signal a reversal to the upside. That's what Altcoin Psycho says.
When you're not afraid of a further downside, you can of course buy some coins now already and hodl them until the market improves. However, anyone looking for proper buy and sell signals building on years of analytical experience, should consider subscribing to our signal service. Join today