State of the market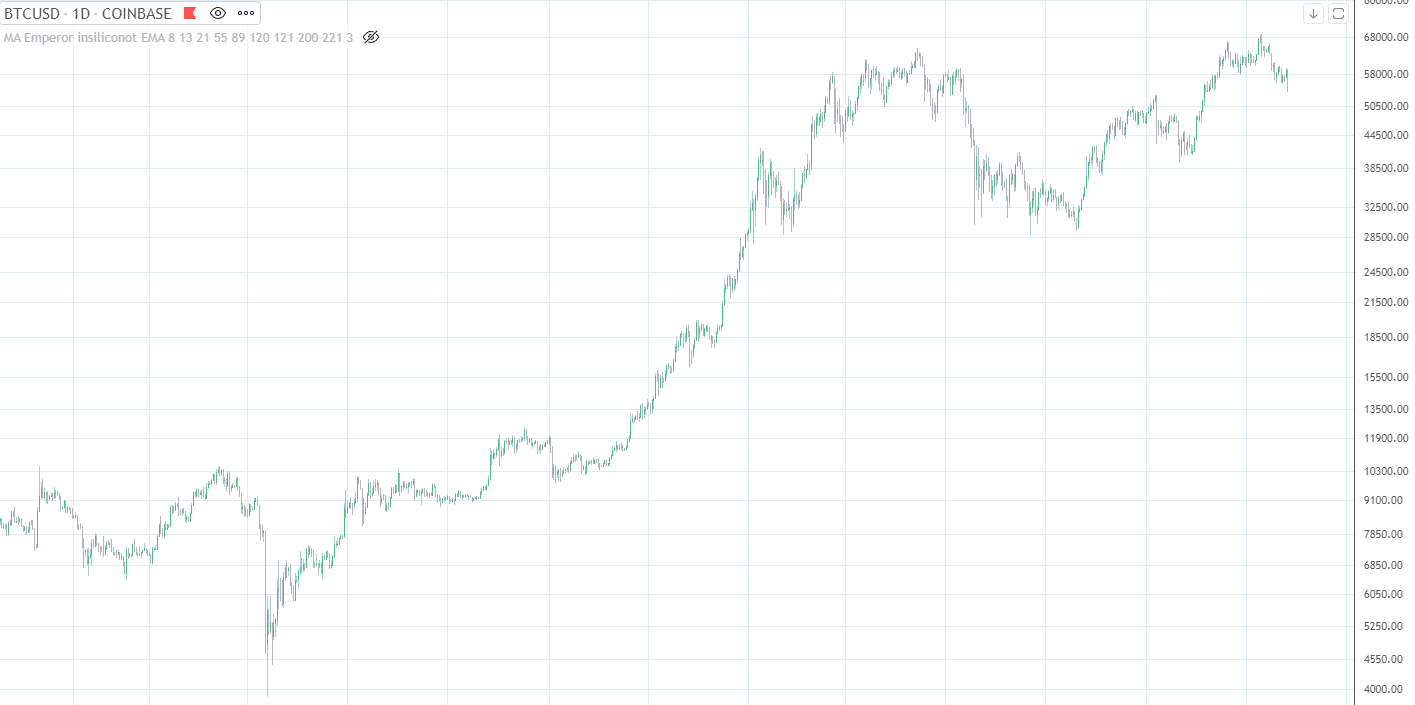 After a relief rally taking Bitcoin to $59k and some altcoins showing also some nice relief rallies, we observed a hefty drop all across the crypto market today. Bitcoin erased all its relief gains and printed new lows around $53.5k. Ethereum dropped to $4k. Ethereum still looks a bit stronger than Bitcoin. However, Bitcoin is technically in a down trend since its ATH around $69k, having lost over 20% since.
What caused the market dip?
Having a look what caused the drop today shows some obvious correlation to the equity markets. Sounds familiar? During the March 2020 Covid crash, all asset classes started to correlate while trending south. Same story today as news of a new and very aggressive Corona virus variant (emerging from South Africa) hit the markets and triggering economic fears across the board.
Furthermore, in recent days, the Dollar (DXY) has been trending up, which typically bad for equities and crypto.
What are implications?
The correction of the crypto market implies some intermediate invalidation of predictions of some famous models like the stock-to-flow-model. According this model, at least $90k for Bitcoin would have been possible this year.
Outlook
So, how is the market going to proceed? Currently it seems to have found some intermediate support around $54k. However, the next level around $49k is in short distance. Still, holding that level could still be seen as a normal bull market correction. However, it might take a little time to consolidate and gather strength again, before the bull market can resume. At least CryptoCaptain's long-term market sentiment outlook remains strongly bullish. Therefore, discounted prices can be regarded as buying opportunities.
The good thing is that CryptoCaptain keeps its premium members safe as they received a sell signal on 18th of November. Now, the market needs to consolidate and develop some signs of sustained recovery to issue a new buy signal – under the hypothesis of a bull market that will stretch into 2022 – and under a still bullish long-term sentiment.