A red week for Bitcoin and the cryptocurrency market. With only a few exceptions, almost every crypto experienced a decline this week. Bitcoin saw a stormy week in which the price dropped by a steep 20% to break beneath $50,000 and reach as low as $47,500 today.

Peter Brandt: 'Laser eyes' to blame for Bitcoin correction
Veteran trader, Authour and Publisher of Factor Report, Peter Brandt has made a cheeky correlation between the current Bitcoin market correction and the prevalence of "laser eyes" on Twitter.
The laser eyes meme initially swept across crypto social media in February 2021 saw crypto influencers, industry leaders and regular users change their Twitter profile pictures to include laser eyes. The trend was to signify support for Bitcoin's price surging until it hit $100,000.
Ripple Co-Founder: Bitcoin should move away from proof-of-work
Chris Larsen Ripple's co-founder and Executive Chairman believes that for Bitcoin to remain the world's dominant cryptocurrency, Bitcoin needs to move away from the proof-of-work consensus mechanism.
In a post he made on Wednesday, Larsen outlined major PoW-related vulnerabilities, noting growing concerns over Bitcoin's carbon footprint. According to the executive, PoW-based coins like Bitcoin should consider a code change to carbon-neutral validation methods like proof-of-stake or federated consensus, or something yet to be developed.
I would argue that such a change is critically important for Bitcoin to remain the world's dominant cryptocurrency. PoW's current energy demands and carbon footprint are already unsustainably high, with Bitcoin alone consuming an average of 132 TWh a year — equivalent to roughly 12 million U.S. homes,
What Crypto Experts Are Saying
It's no news that Bitcoin has experienced a major dip this week, with traders obviously panicking, here are expert opinions.
Michaël van de Poppe a full time trader and Bitcoin technical analyst recommends that the now is a great time to buy Bitcoin for new buyers. He also went further to call for a calm for traders in the holding position.
Another bullish voice in the Crypto space on Twitter with handle @CryptoCapo_ believes that the bull market still has a long way to go despite the dip.
What The Technicals Are Saying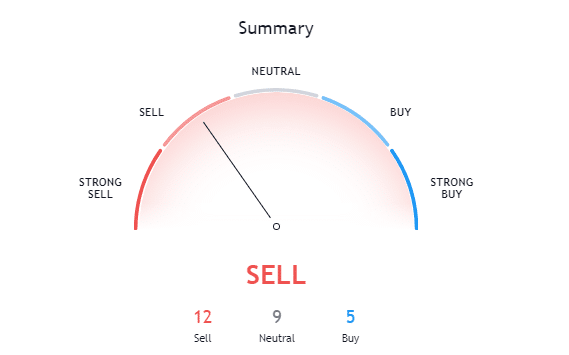 A look at the technical shows that it supporting a "sell" trend.  According to TradingView's technical analysis, 12 of the 26 technical indicators are signaling "sell" while only 9 remains neutral, while 5 of the technical indicators signal "buy" for the past 24 hours.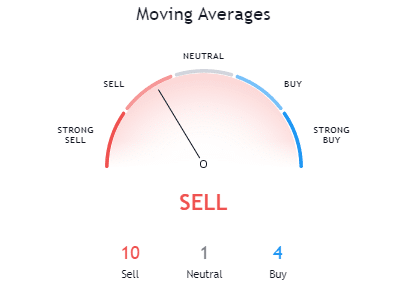 Trading view's moving averages for the past 24 hours supports a "sell" action.
CryptoCaptain Sentiment Analysis: 16% bullish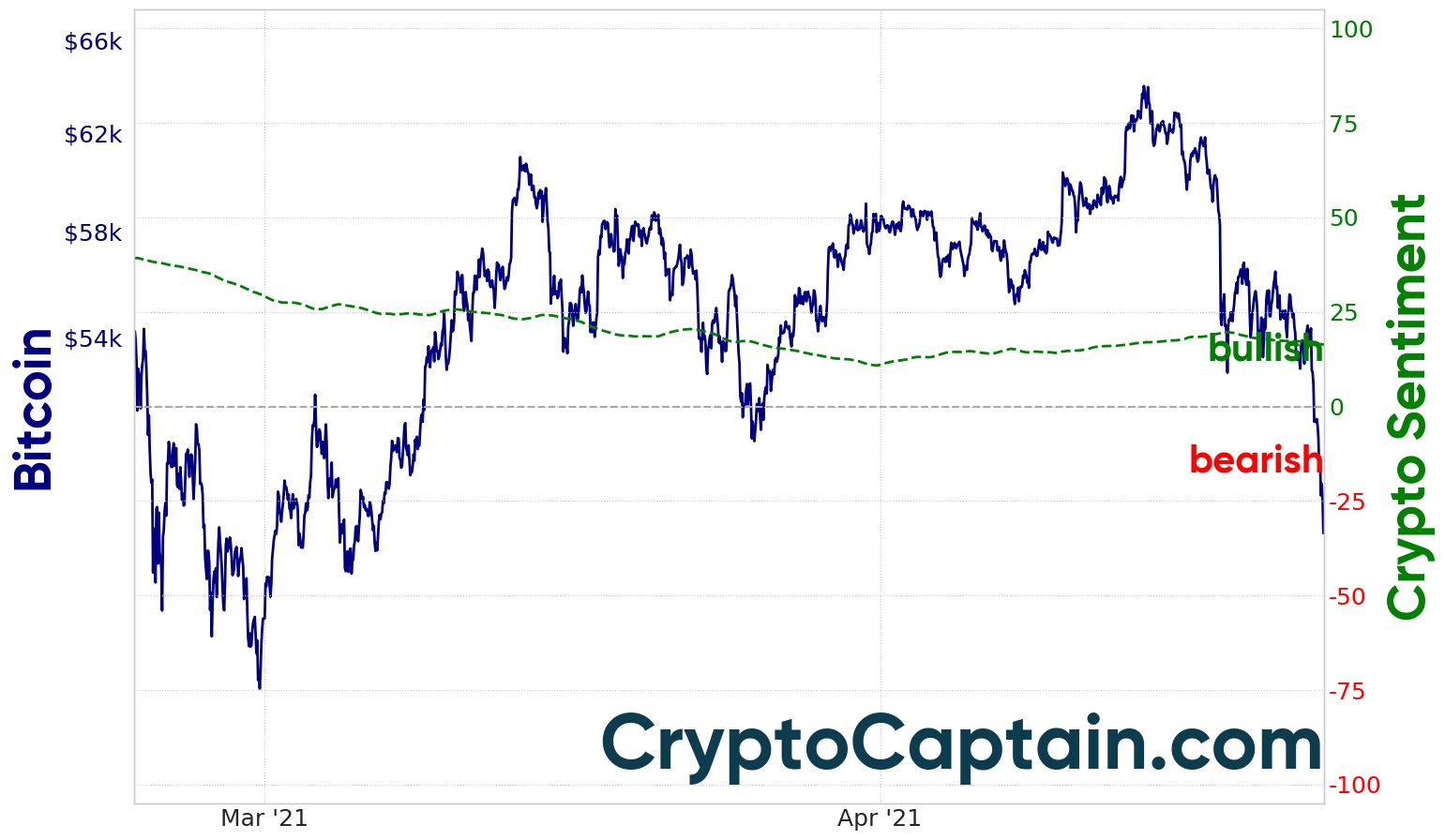 Decreasing bullishness over the course of a long bull run might signal that it runs a bit out of steam. However, the macro level bull market can still continue until the sentiment turns bearish.
Bitcoin the sentiment index has a long horizon and aims to early and fully capture the major market cycles like the 2017 bull market or the 2018 bear market.
Bitcoin Market Outlook
Despite the large dip in price from ATH, BTC is clearly in a significant bull market and should stage a good come back in the coming weeks.
Want to receive live updates on our premium crypto market sentiment and high quality investment signals of when to buy and sell crypto asset to not miss out the next bull run? Signup today