Bitcoin has seen a shaky week in which the price is down by over 20%. The cryptocurrency giant alongside almost all altcoins experienced a bloodbath, with Bitcoin retesting the $30k support. Is bitcoin in for full recovery or is the bull market over? 

Elon Musk May Have Just Hinted An Offload Of Tesla's Bitcoin Holding
Tesla Chairman Elon Musk has yet again appeared to be a catalyst in Bitcoin shedding over 10% of its value over last weekend. Replying to @CryptoWhale tweet, Mr Musk's reply suggested that Tesla may dump its BTC holdings this quarter.
This is coming just days after he criticized the energy efficiency of Bitcoin amid Tesla's suspension of support for vehicle purchases using Bitcoin.
With Musk's popularity and integrity already dwindling amongst the crypto community, twitter crypto community once again came for Elon Musk, dragging the Billionaire once again.
China Cracks Down On Crypto-Currencies As Bitcoin Falls
In China's latest attempt to clamp down on what was a burgeoning digital trading market, China has banned financial institutions and payment companies from providing services related to cryptocurrency transactions, and warned investors against speculative crypto trading.
Under the Chinese government's new ban, all financial institution in the country must not offer clients any service involving cryptocurrency, such as registration, trading, clearing and settlement, three industry bodies said in a joint statement on Tuesday.
"Recently, crypto currency prices have skyrocketed and plummeted, and speculative trading of cryptocurrency has rebounded, seriously infringing on the safety of people's property and disrupting the normal economic and financial order," they said in the statement.
The ban triggered a plummet of Bitcoin price, with Bitcoin retesting the $30k support.
China may have banned crypto exchanges and initial coin offerings but has not barred individuals from holding cryptocurrencies.
What Bitcoin Experts Are Saying
Stock-to-flow creator PlanB notes that for all the Musk drama, Bitcoin is still performing better than during its 2017 run to $20,000. With his tweet, stating
…It's not a straight line to the next ATH, but a lot of volatility (multiple -30% dips). HODL
https://twitter.com/100trillionUSD/status/1394043310365421581
Market expert Michael Van De Poppe stated
It's time to continue with the bull market for #crypto and Bitcoin.

This cycle ain't over.
What The Technicals Are Saying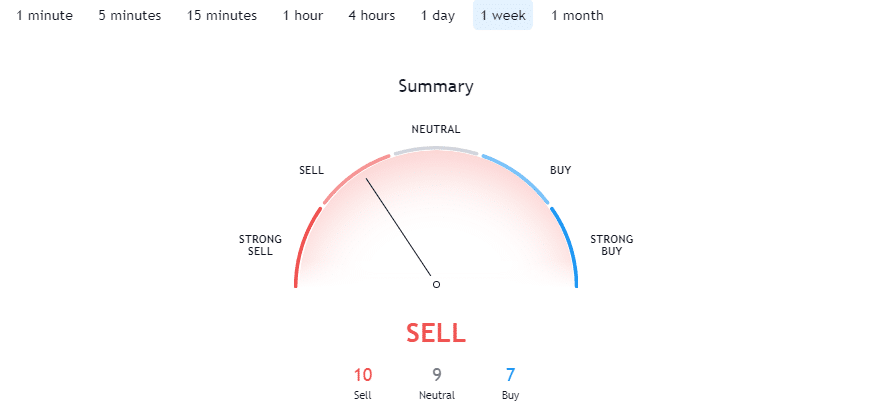 Just as our  AI predicated on the 13th day of May 2021, TradingViews' Technical analysis supports a "Sell" trend.  According to TradingView's technical analysis, 10 of the 26 technical indicators are signaling "sell" while 9 indicators remains neutral, and only 7 of the technical indicators signal "sell".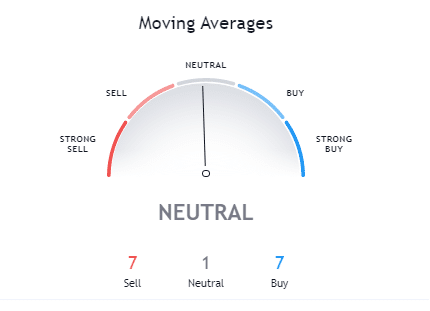 Trading view's moving averages remains 'neutral' at the moment but is notably seen to be tilting towards a sell trend.
CryptoCaptain Sentiment Analysis: 7% bullish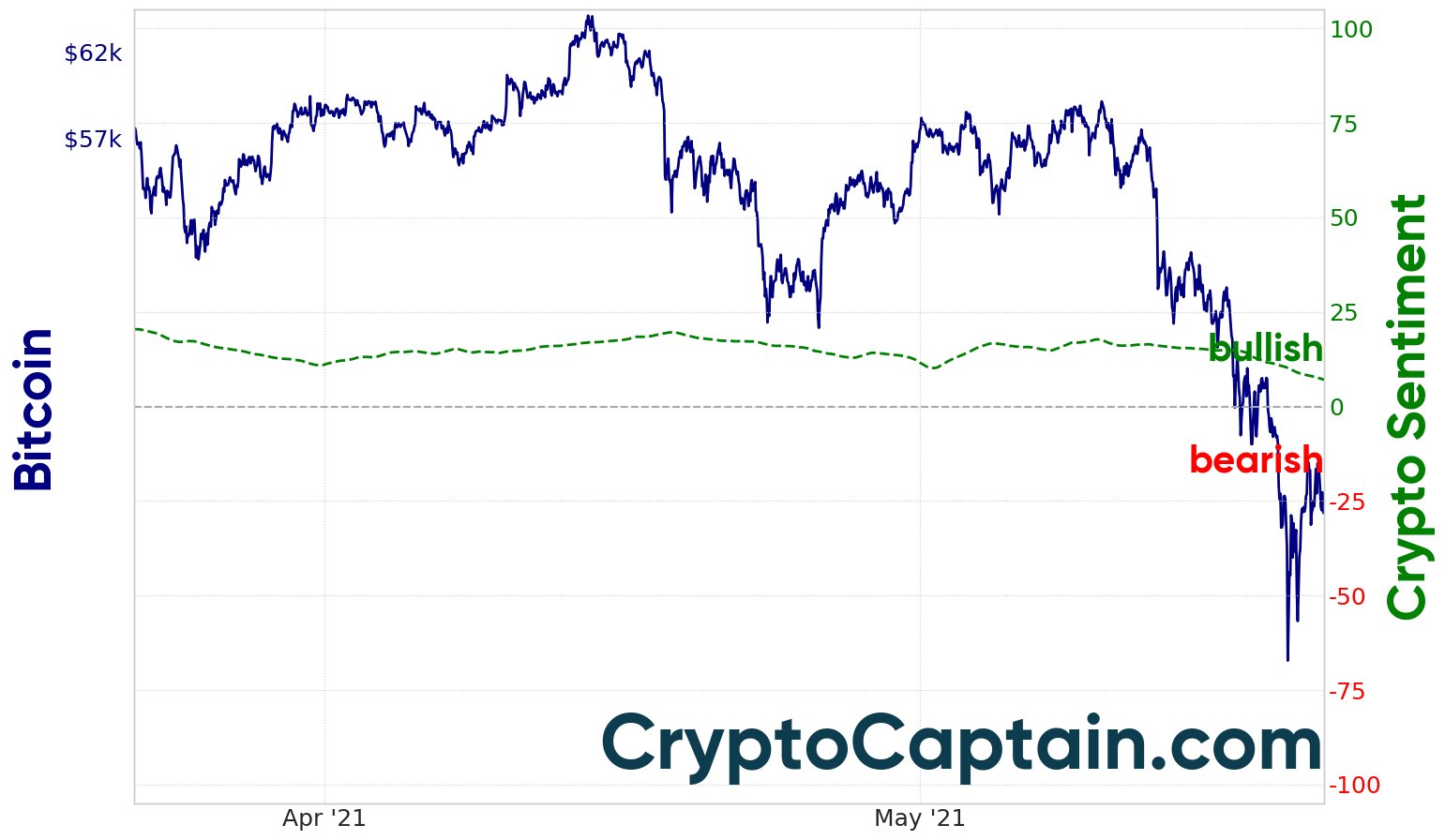 We had a real market crash this week particularly on Wednesday where we saw a correction to an extent of Bitcoin price plummeting to around $30k. On the 13th of May while price was at $50k, we sent "an out signal" (sell) to our subscribers on the premium channel with many profiting massively from the correction.
Market Outlook
Despite the challenges, Bitcoin remains the king of Cryptocurrencies and is here to stay. Bitcoin will keep facing challenges as some governments disparage and regulate it, while others try bans of one form or another.
Join the exclusive community under CryptoCaptain.com 😍. Through our powerful #Al we told our members to sell BTC at 50k$ on the 13th of May 2021 after enjoying the ride when BTC was at 22k since last year!! 🤑😎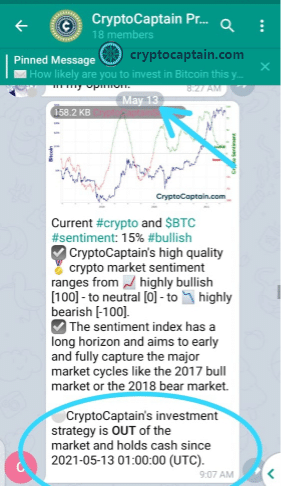 Would you also like to get an alarm when to get out next time before the crash happens? 😉 Join today