State of the market
Bitcoin is still in a downtrend and probably is about to further consolidate throughout the rest of the year. A test of lower price levels around $42k to $43k seems possible and as long as its stays above that level, the outlook for Q1 of 2022 remains bullish. A drop to $43k could create a bullish divergence and lead to a bottoming construction of the market with a subsequent reversal of the trend. So far we are not there yet and holding the current level of about $48k is also a viable option, also with retesting higher levels of $50k.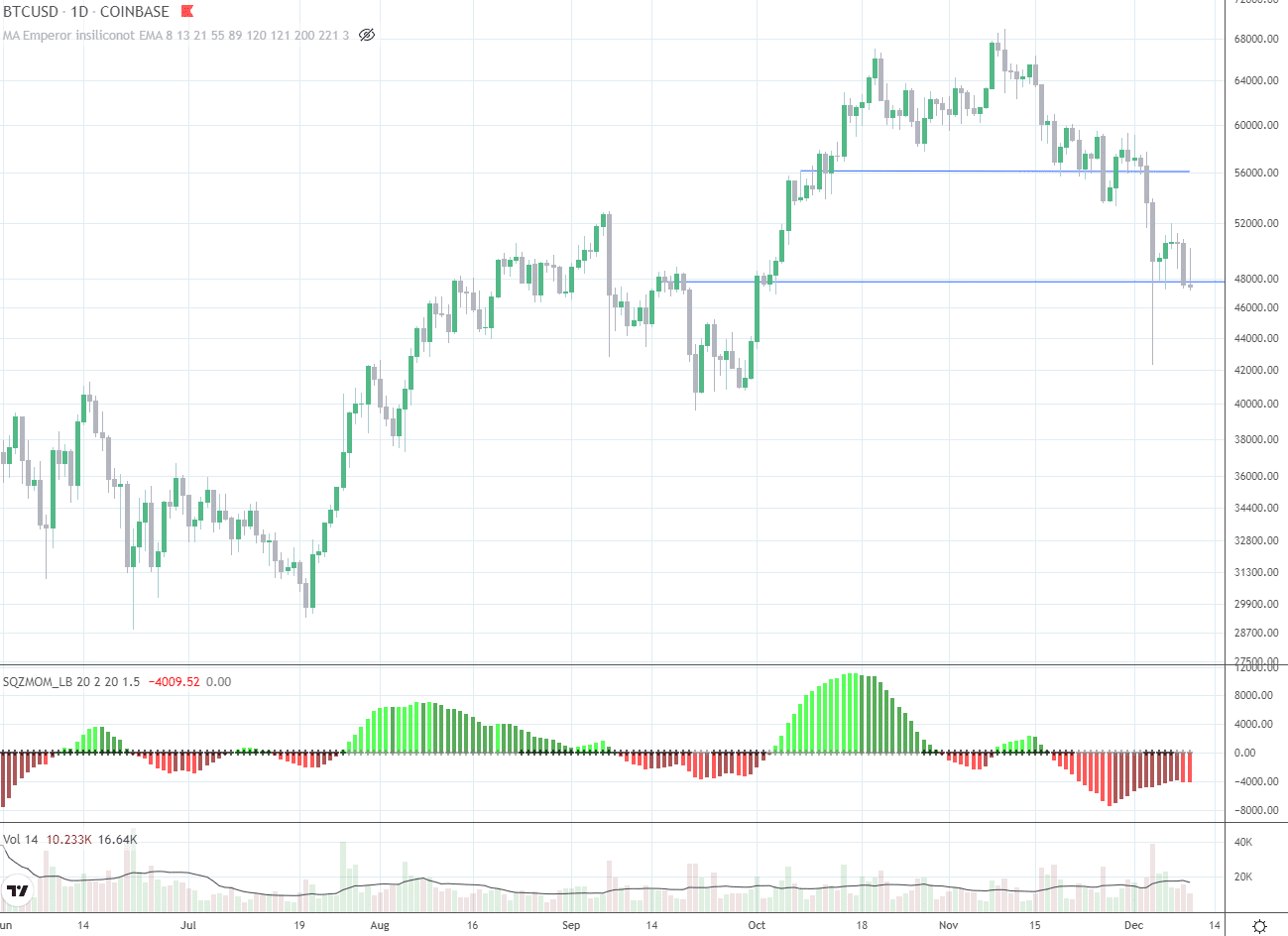 Which factors have driven the crypto market downwards?
The short term sentiment of the crypto market has been marked by "fear".
On the other hand, CryptoCaptain's longer term market sentiment remains bullish. However, it also retraced from high bullish levels. When considering the factors for the downtrend of cryptos, recent concerns in the market where (1) again rumours of a default of Chinese real estate giants and respective weakness of the Chinese stock market, (2) a potenial increase of US interest rates due to rising inflation (which is actually good for crypto as an inflation hedge but it would hurt the stock market and in the end probably also crypto), and (3) the new and aggressive omicron covid19 variant has been lingering around.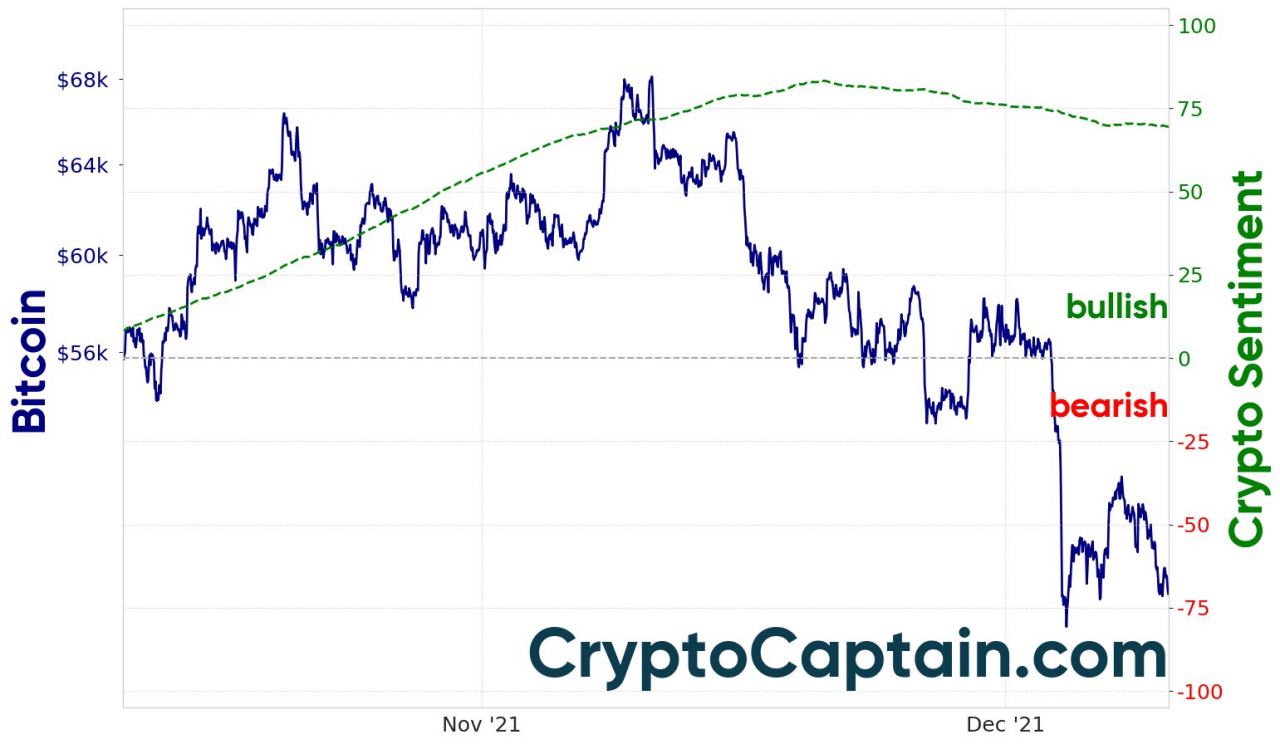 Which coins should you be watching?
When considering Bitcoin and Ethereum, Ethereum has been decisively stronger recently. It has defended the $4k level strongly. However, it might also head lower once Bitcoin cracks through $46k. Nevertheless, many market participants expect "the flippening" to happen at some point in the future. That is, Ethereum's market cap to exceed the one of Bitcoin. Now, that would be no wonder as Ethereum runs a whole platform and ecosystem for decentralized applications – while Bitcon's narrative is just "store of value". Therefore, when looking for altcoins, one might consider altcoin's nomination in Ether instead of Bitcoin as it has become pretty clear that Ether will outperform Bitcoin. However, the most conservative bet for hodlers remains Bitcoin as it goes down the least when the market crashes. Note that this text is not a recommendation to buy or sell any of the coins mentioned.
What's the outlook?
As stated in previous crypto market analyses and outlooks, the longer term outlook for 2022 remains bullish in my opinion. But for the rest of the year, sideways price action, consolidation, and even some tests of lower price levels seem on the horizon.
Would you like to be one of the first to know when the best time is to buy or sell cryptocurrencies? We build on a large data base and 10+ years of data science experience and we run our own AI. Join now to receive our signals!