State of the market
Crypto markets keep consolidating this week and Bitcoin's price trend is leading downwords as it still creates lower highs. However, important levels of support held so far as Bitcoin hovers still above $47k.
Inflationary environment and counter measures
A cruicial event this week has been the FOMC meeting, in which interest rate hikes over the next 2 years have been announced as well as a reduction of bond buying by the Fed. In the light of elevated inflation rates, this step has been expected. Also in anticipation of this step, the equity and crypto markets have been already down trending for a while. Now, when the FOMC meeting took place on Wednesday, Bitcoin spiked upwards. That is, the announcements might have been priced in already. Until the actual rate hikes actually happen, there might be some time for the markets to recover.
What is the market sentiment?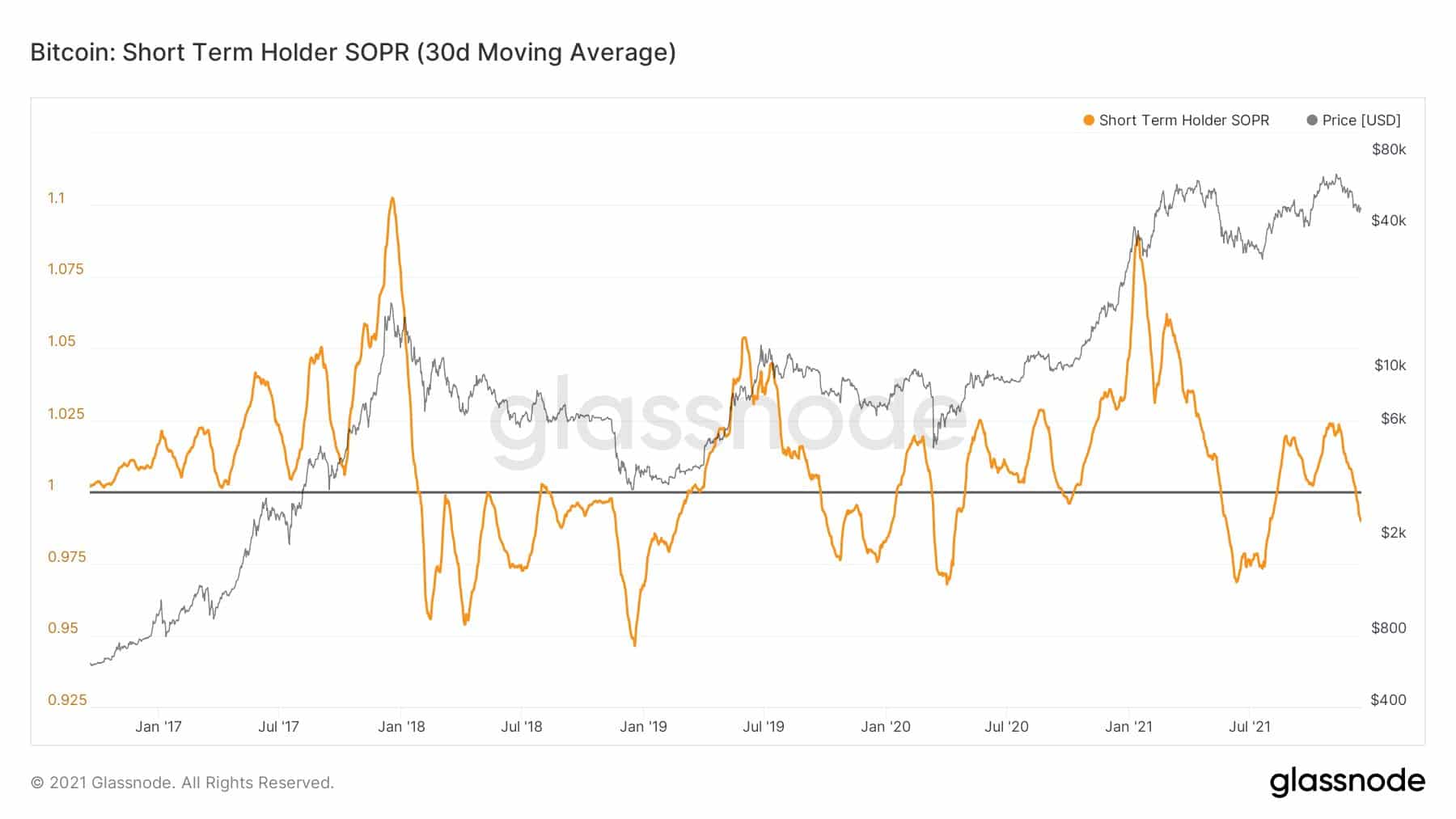 Short-term holders of crypto have been capitulating more and more and have been realizing losses.
Leverage, which helps driving prices to market tops, has drained away from the market. Social media interest in crypto is also low. Is that already a good sign for buying into crypto? At least, long-term holders are still holding and are even buying as suggested by onchain analysis. Having a look at the NUPL chart (net unrealized profits), the 50% line has been defended so far and the sentiment derived from it is at the border between "anxiety" and "belief". So keeping that level would be beneficial for the bullish scenario.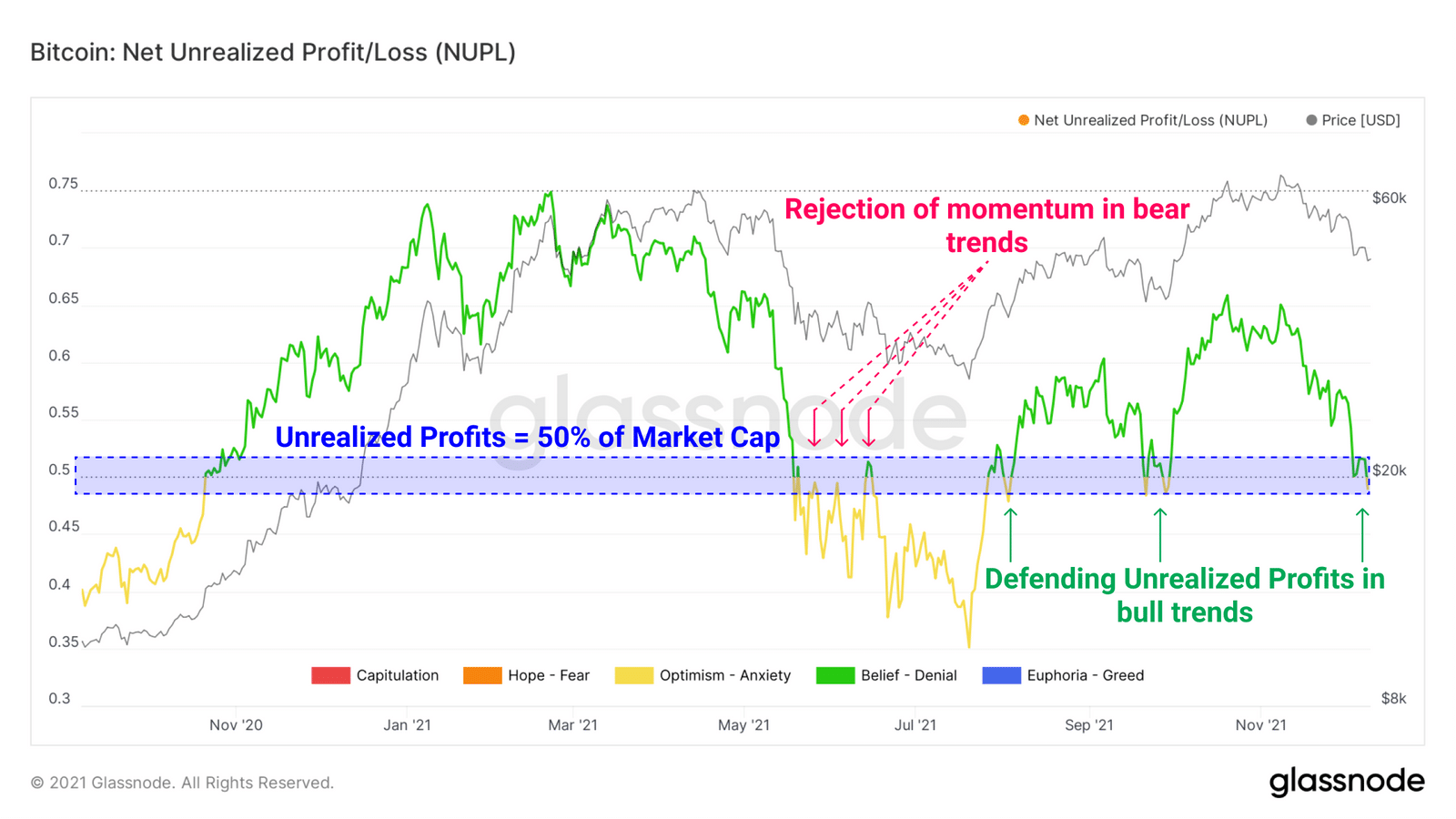 Also CryptoCaptain's long-term market sentiment remains at a bullish level of 63%.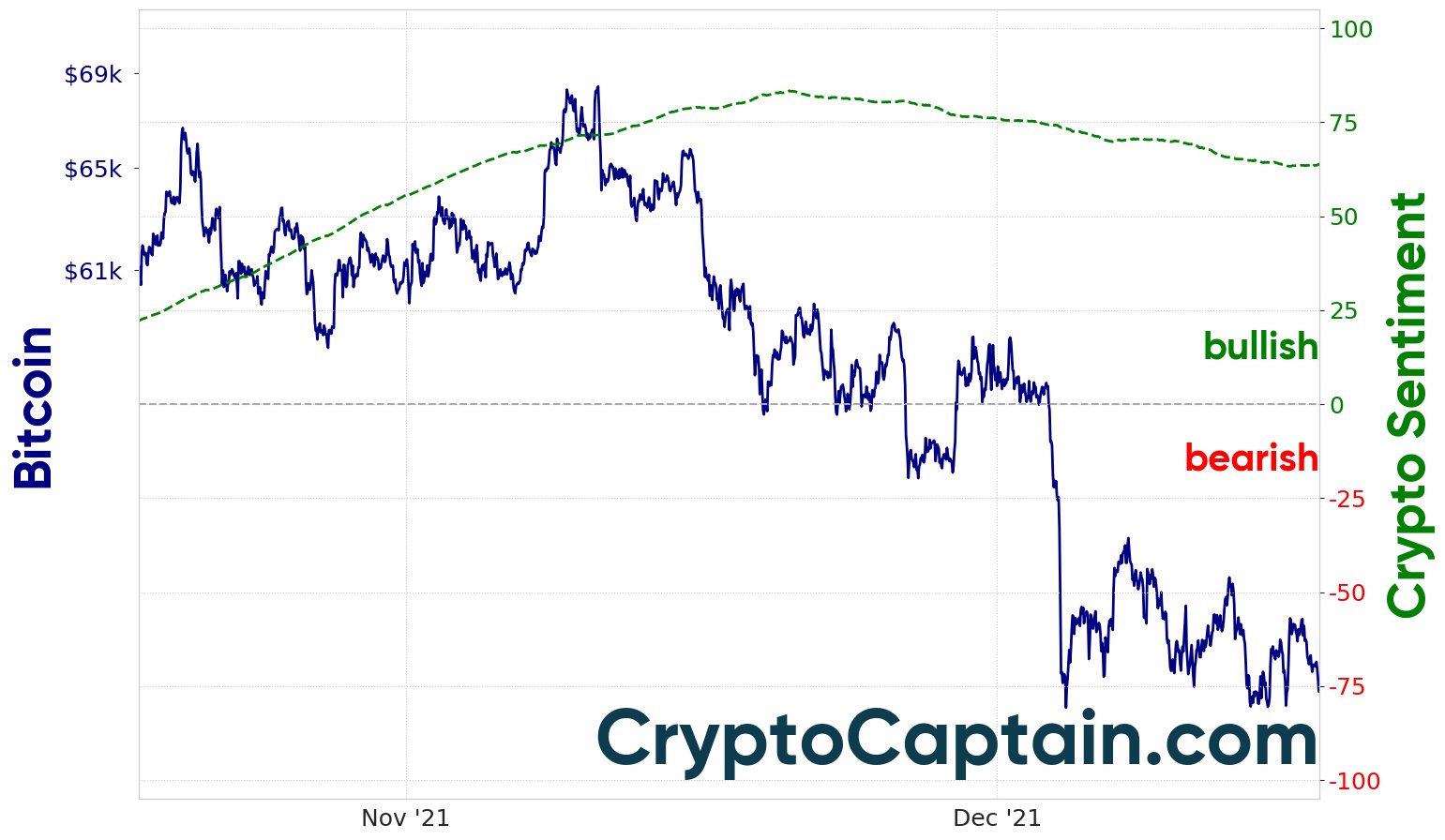 What's the outlook?
The price trend is still south and the market still has to bottom out to reverse the trend. A further crash to $42k or so is still possible. Crashing through $40k would bring us to bear territory. However, that seems rather unlikely. Statistically, December has been a profitable month to buy crypto. Given a bullish hypothesis for 2022 – as suggested by CryptoCaptain's market sentiment and other types of analysis – the current dips might be good opportunities for buying. However, to play it safe, CryptoCaptain will only issue a buy signal after some trustworthy signs of market recovery. Want to know when? Sign up for our signal service now!