State of the market
The downtrend in the crypto market has been continuing as Bitcoin has crashed through $46k support and is now at a cruicial higher time frames support level of $42k. Despite being recently stronger than Bitcoin, Ethereum also did not hold $3600 and crashed towards $3200.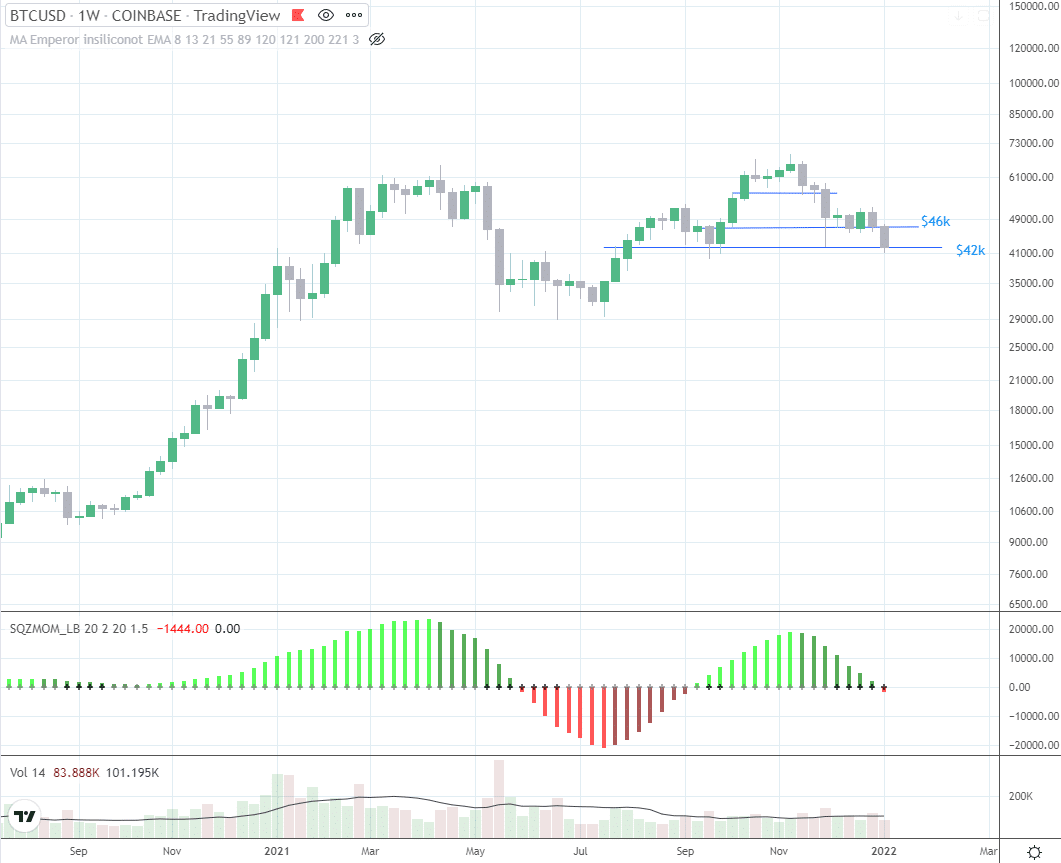 What caused the crash?
A driver of the crash have been announcements in the US of interest rate hikes in 2022 and a slowdown of buying bonds to fight spurring inflation. Europe has also seen high inflation numbers with energy prices exploding as one obvious price driver. However, the ECB has so far refrained from tightening its policy. But how long can they ignore inflation?
Now, increasing interest rates and a rise of the US dollar has traditionally put weaknesss on the equity and crypto markets. So, for instance, tech stocks and S&P500 suffered.
What is the market sentiment?
CryptoCaptain's long-term estimate of the market sentiment remains bullish – although the level of bullishness decreased. That is, a bullish market development at some time in 2022 would be fully compatible with this estimate. However, on the near-term the crypto market sentiment marks an "extreme fear"-level – like it also did in summer 2021 – before the relief rally started.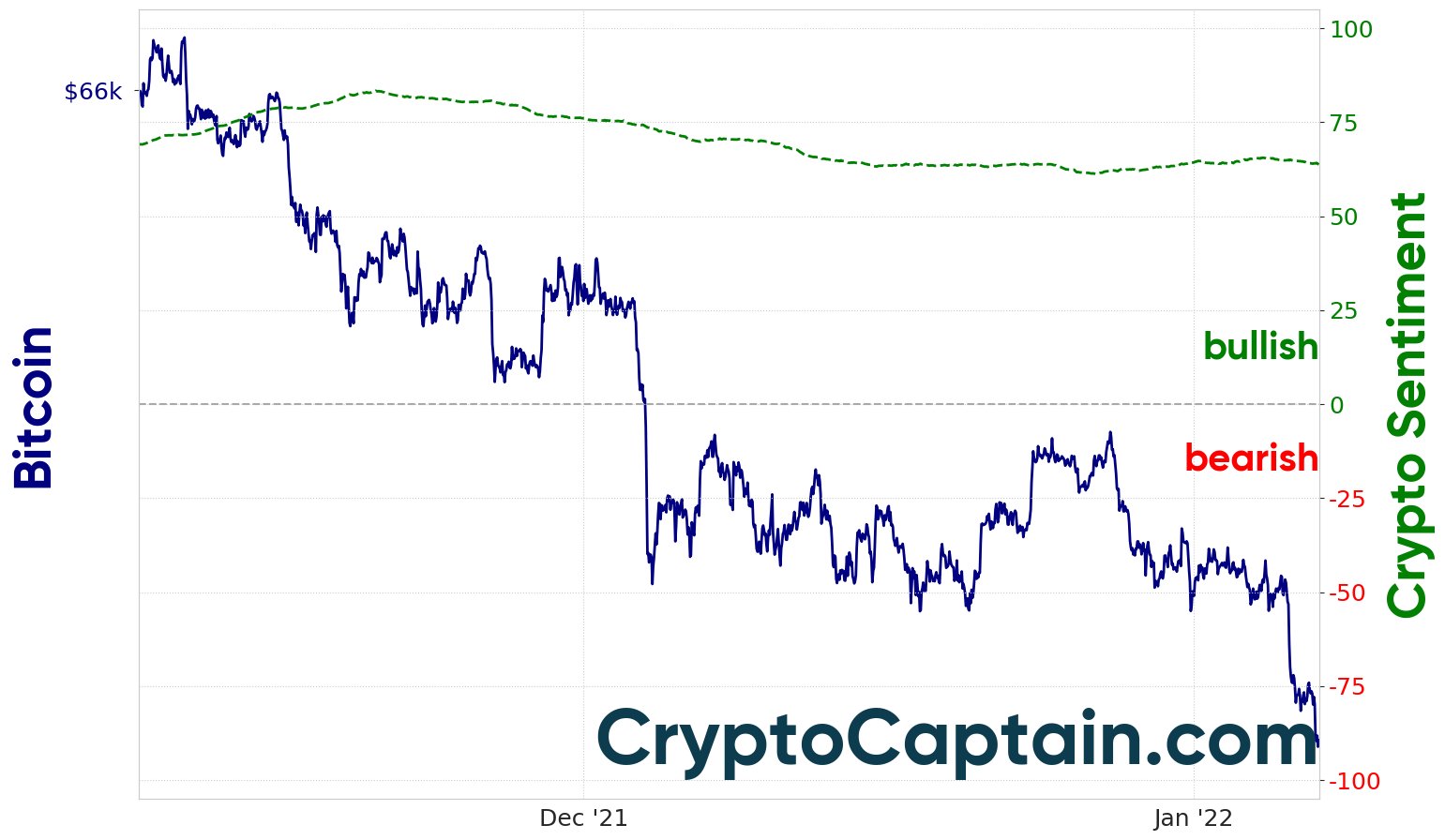 What's the outlook?
This week's market action after the FOMC meeting might be an overreaction to the downside. But still, a crash to $30k for Bitcoin is put on the table by some market participants. But a scenario like in summer 2021 might be more likely: everyone expects the market to go to full bear mode while actually the opposite takes place as Bitcoin so far manages to hold the important support level of $42k. Like in summer 2021, a quick dip below $40k could still happen to take the liquidity and then to reverse. No matter which scenario plays out, CryptoCaptain members remain safe as CryptoCaptain sent a sell signal to its members on the 18th of November when Bitcoin was trading at $57k.
Don't miss out on the next bull run! Sign up for our signal service now!