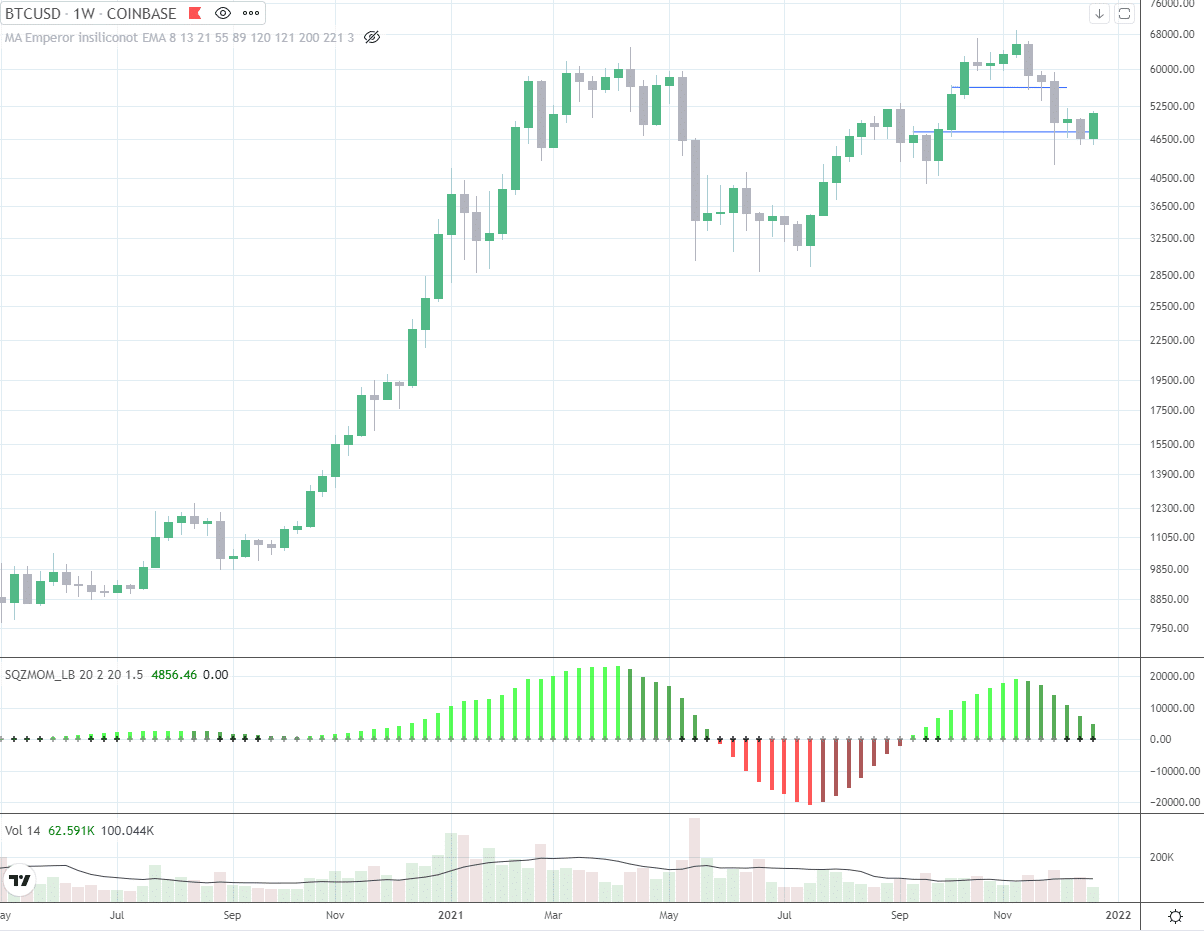 In this weekly Bitcoin chart, you can see that Bitcoin recaptured the 51k level and it looks like the recent downtrend since mid November might be broken. Pretty comparable to the change in trend in the end of July and end of September when the bull market resumed.
Raoul Pal and others suggested that a reason for the downtrend might have been selling pressure by crypto funds wanting to cash in profits for their year-end profit-and-loss sheets.
Former predictions of a bullish 2022 for crypto remain valid. CryptoCaptain's long-term sentiment remains bullish and also halted its downtrend, and even advanced one point to 64%.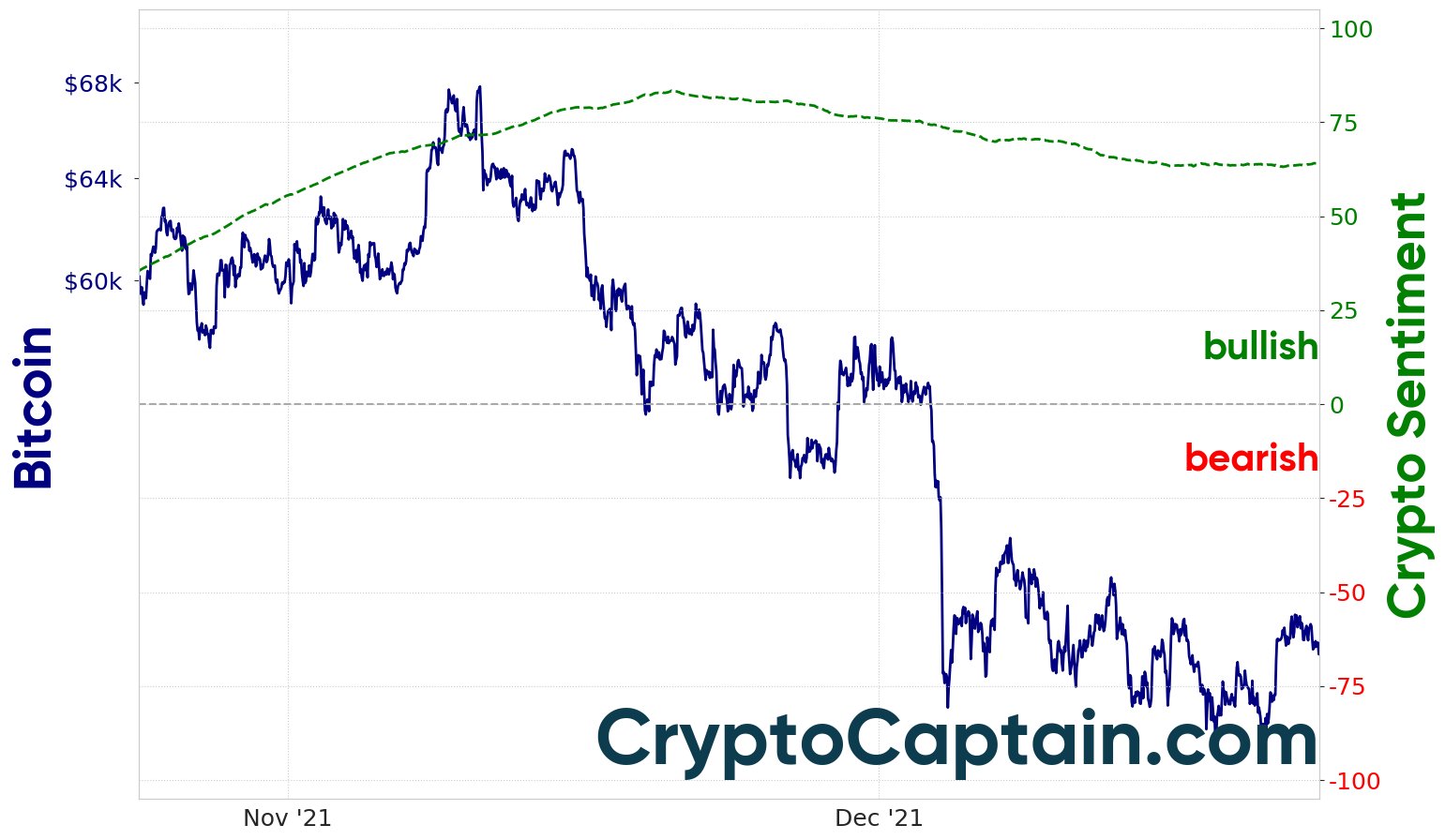 So, if you are not invested yet into crypto, December might be a good time to get interested. Want to know when to buy exactly? Sign up for our signal service now!
Wishing you a merry Christmas!