Bitcoin increased about 28% in the last 7 days reaching an all time high of $58,335 in Sunday trade.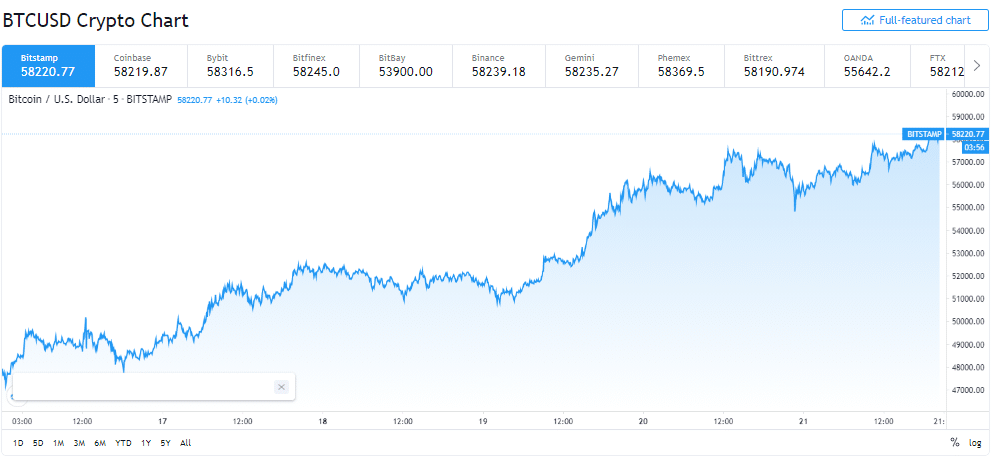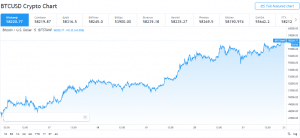 Some reasons for this spike can be attributed to billionaire Elon Musk after his portfolio company Tesla invested about 1.5 billion USD and also stated that they would accept BTC as a form of payments for it's products, Forbes reports.
It was seen that Tesla's tweets can make the price of BTC go nut, BTC went up 15% just by adding #Bitcoin as a hashtag to his profile, also his Twitter actions have increased the price value for #doge as well. Some other reasons for increase in the price of BTC are miners and spot traders activities.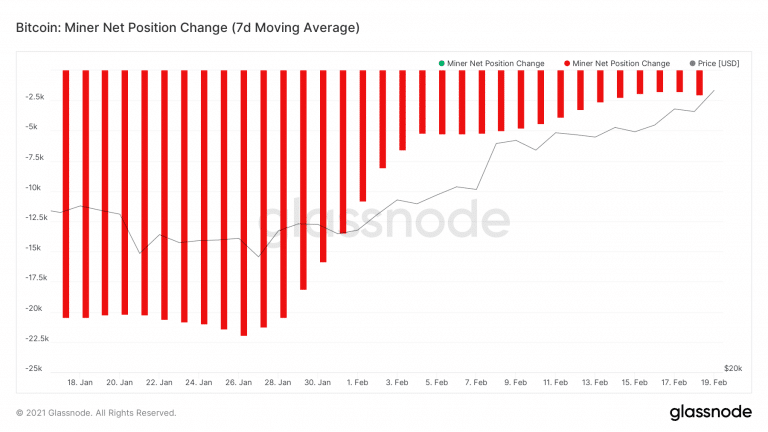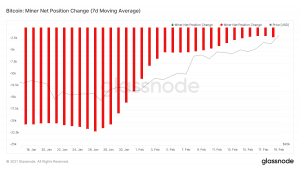 The trend in the above chart shows that the price was driven by more forces, it further shows that the demand from spot traders led to this spike. Commenting on this, some crypto analysts attributed the lack of selling pressure from miners, so combining this factors into the exchanges must have also helped in spiking Bitcoin price.
Looking at the technical side we observe a clear upward trend. According to TradingView's technical analysis, 17 of the 26 technical indicators are signaling "buy", 9 are staying neutral while none of the technical indicators signal "sell".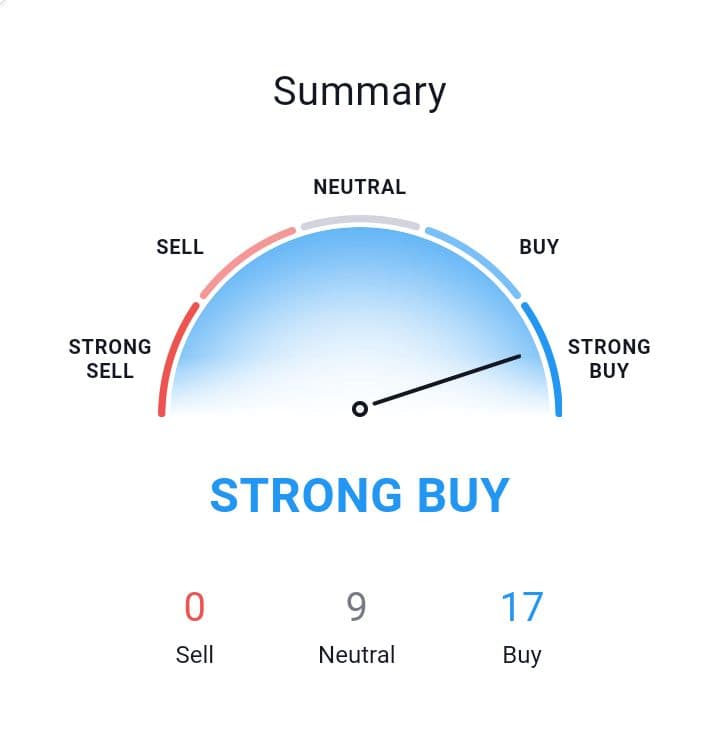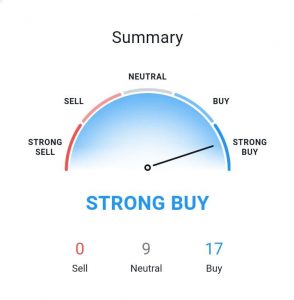 Further upside potential is also supported by our gauge of the cryptocurrency market sentiment, which have being decreasing in the past few weeks but still remains in a healthy bull market territory at 42%.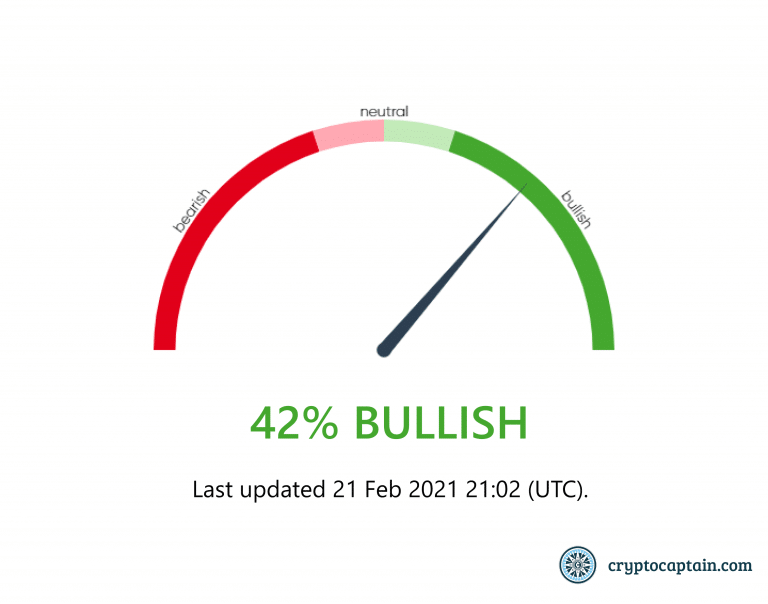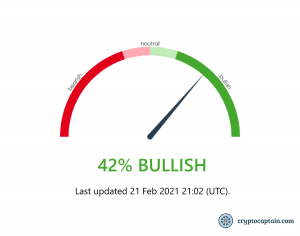 The Bitcoin futures market is also supportive of the current Bitcoin trend. According to skew, the total daily volume in Bitcoin has been steadily rising over the past month reaching $150 billion.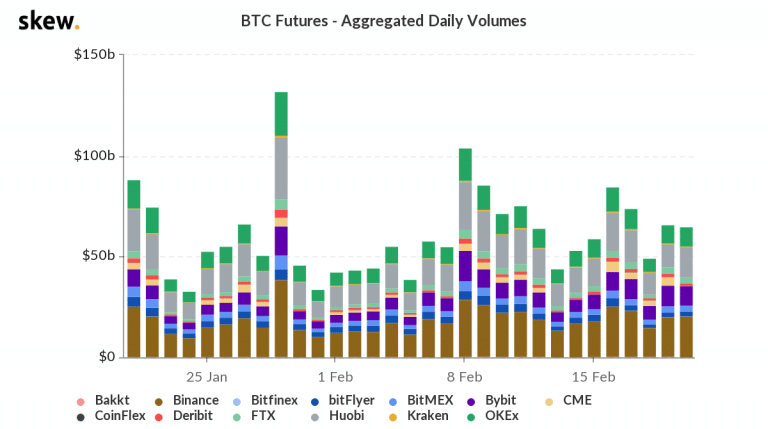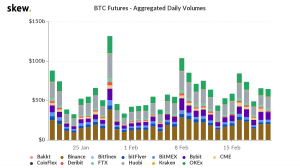 All in all, we believe that the current upwards trend in the Bitcoin market will continue in the future.
If you want to be ahead of the rest, register here for free and enjoy the benefits of having a powerful AI at your fingertips.