Taking about 10% fall in price in the past seven days, the cryptocurrency giant Bitcoin has experienced a fall throughout the week after slipping beneath an ascending trend line around the previous ATH from February at around $58,300, back on Monday.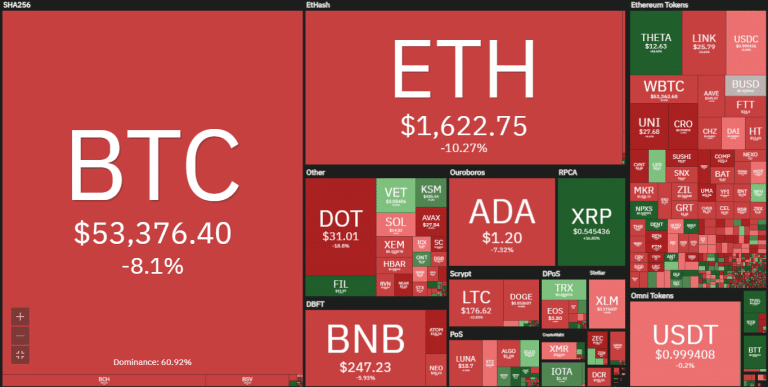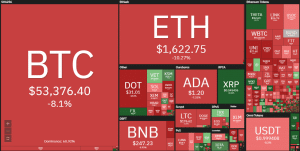 On Saturday March 20th, Bitcoin was rejected trying to break through the $60k resistance level. The cryptocurrency has since lost about $7k of its value.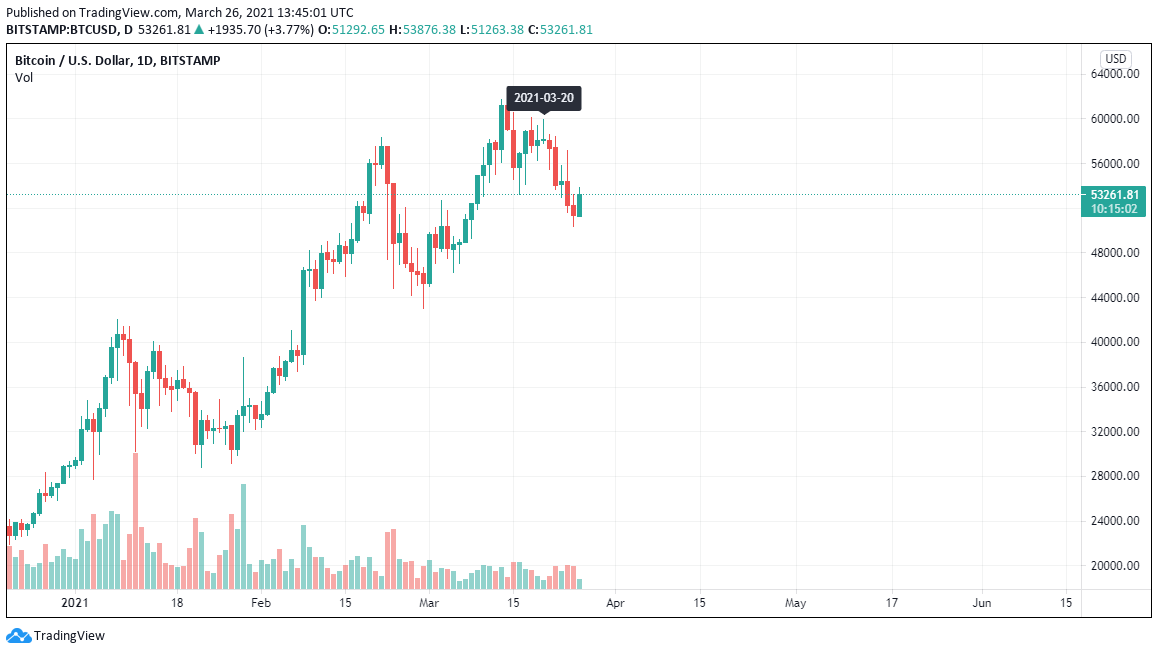 Tesla adopts Bitcoin as a means to receive payment
Tesla made known its intention to integrate Bitcoin as a payment means for its products in early February, following its purchase of $1.5 billion worth of the digital asset. The option to buy a Tesla using BTC will only be extended to U.S-based customers for the time being.
This development was brought to light on March 24, as Tesla CEO Elon Musk announced that U.S. buyers are now able to purchase Tesla vehicles with Bitcoin (BTC).
Elon Musk further tweeted that Tesla will not convert BTC payments into fiat but will add to its existing treasury of about 48,000 Bitcoin.
This got traders wondering what the implication of Musk announcement meant for the crypto giant on the long-run. Dan Ives, Wedbush Securities analyst expects Bitcoin to account for less than 5% of Tesla transactions.
Dan believes that from a transactional point of view, this could be a defining moment for Bitcoin as the percentage of Bitcoin used for Tesla transactions could move up as crypto adoption increases.
Bitcoin Consolidating Recent Gains
Although Bitcoin is showing some fragility and appears to be somewhat stuck, derivatives data from various exchanges analyzed by Cointelegraph contributor Marcel Pechman shows that top traders are still adding long positions.
It is therefore believed that Bitcoin may be consolidating its recent gains before starting the next trending move. This is no cause to worry as top analysts in the crypto space calls for calm and advices traders to buy the dip further.
Support and Resistance Levels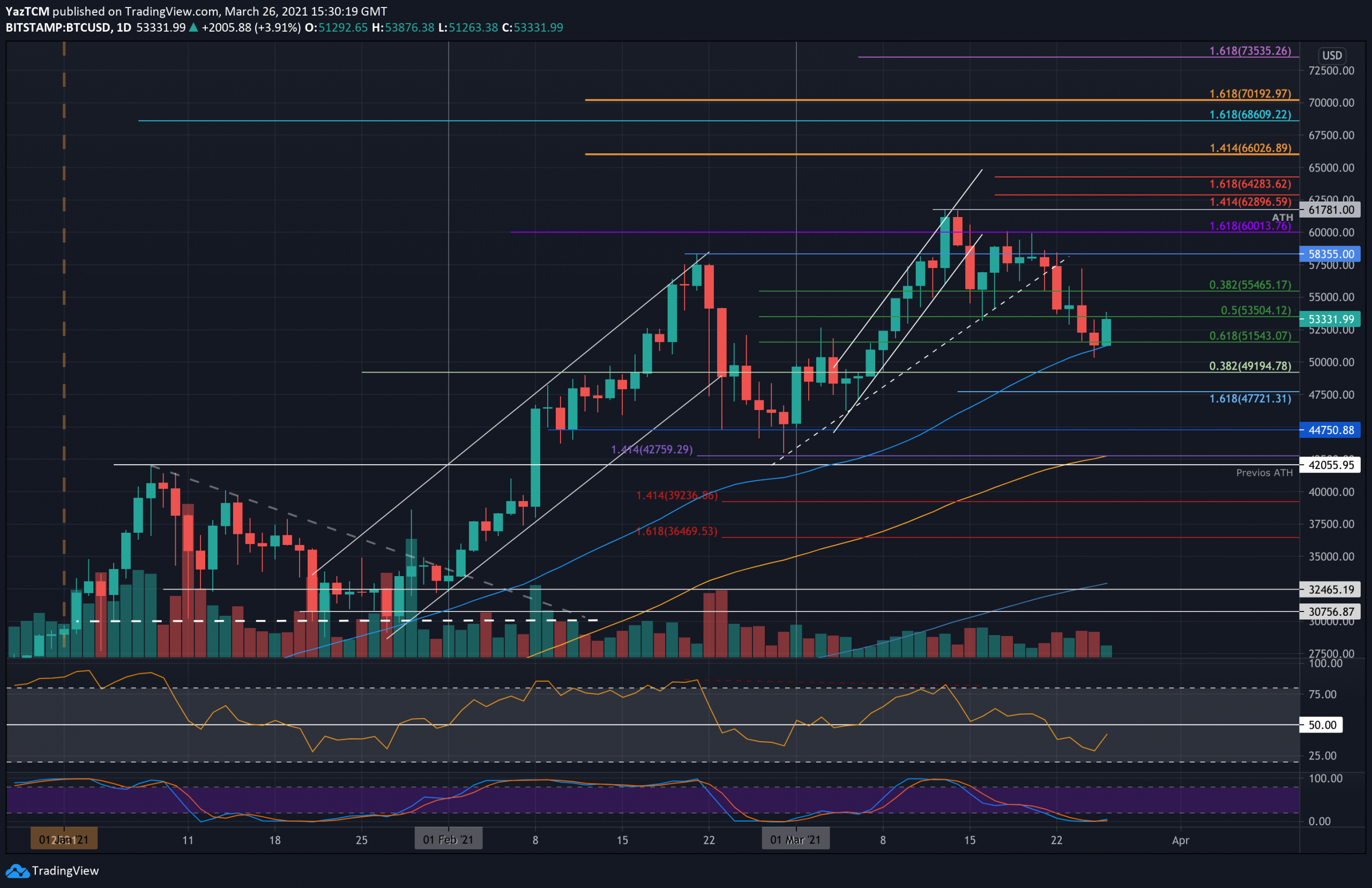 As it stands, Bitcoin is at a first level of resistance at $55,000. Additional resistance lies at $57,700, $58,355, and $60,000. Above $60,000, resistance lies at $61,781 (ATH price), $62,900 (1.414 Fib Extension – red), and $64,283 (1.618 Fib Extension – red).
CryptoCaptain's Current Market Sentiment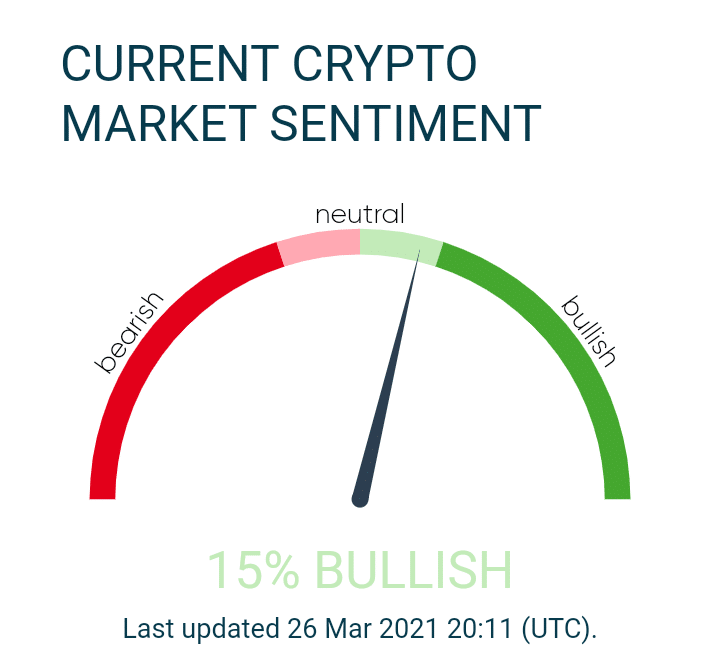 Current crypto sentiment: 15% bullish
So the longer term outlook is bullish for Bitcoin, Bitcoin should go to $80k this or next year. Short term, consolidation critical level 49-51k held as support. But even $45k would be fine and not invalidate the bullish scenario.
Want to receive live updates on our premium crypto market sentiment and high quality investment signals of when to buy and sell crypto asset to not miss out the next bull run? Signup today